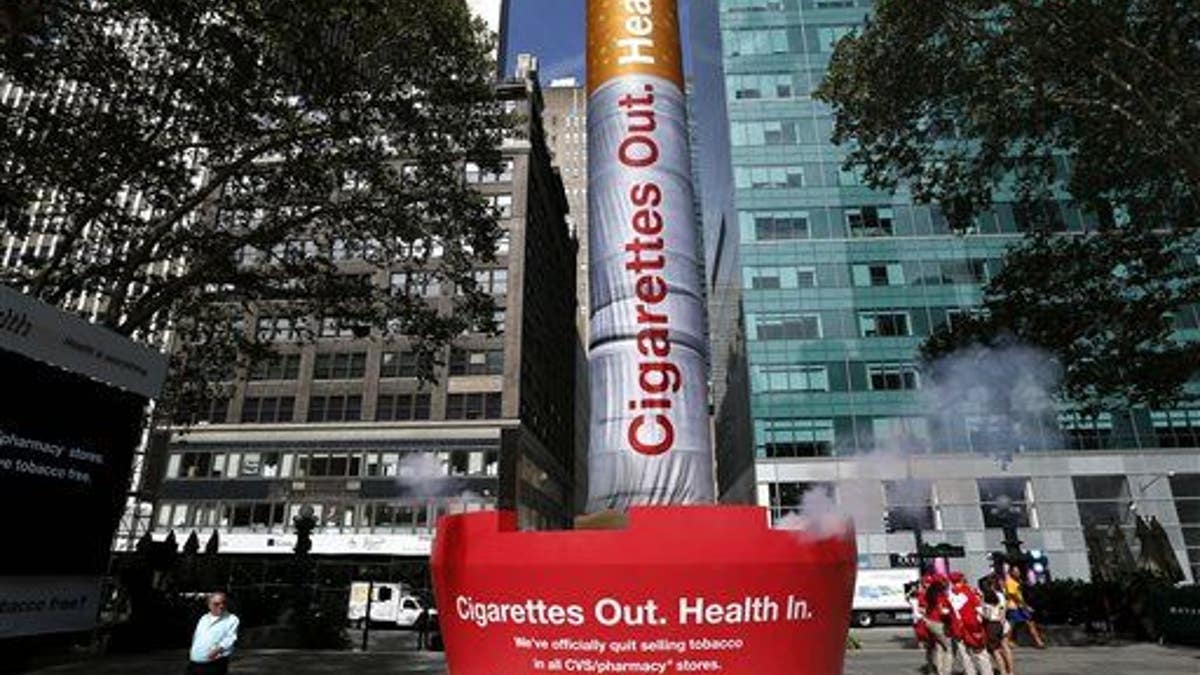 CVS kicked tobacco out of its stores last fall, and America's second-largest pharmacy chain is showing no signs of easing up on its anti-tobacco stance: It has stubbed out its relationship with the US Chamber of Commerce after a New York Times investigation found that the business group has been fighting anti-smoking measures around the world, reports Reuters.
"CVS Health's purpose is to help people on their path to better health, and we fundamentally believe tobacco use is in direct conflict with this purpose," the company said in a statement.
In a statement, the chamber labeled the Times report a "concerted misinformation campaign" and said it does not support smoking, though it does "support protecting the intellectual property and trademarks of all legal products in all industries and oppose singling out certain industries for discriminatory treatment." The chamber's other critics include WHO chief Margaret Chan, who said, "By lobbying against well-established, widely accepted, and evidence-based tobacco control public health policies, the US Chamber of Commerce undermines its own credibility on other issues" in a statement yesterday, per the Times.
(Apple quit the chamber in 2009 over its stance on climate change.)
This article originally appeared on Newser: CVS Sticks to Its Anti-Tobacco Stance���Hard
More From Newser