Crowdfunding helps some couples afford costly fertility treatments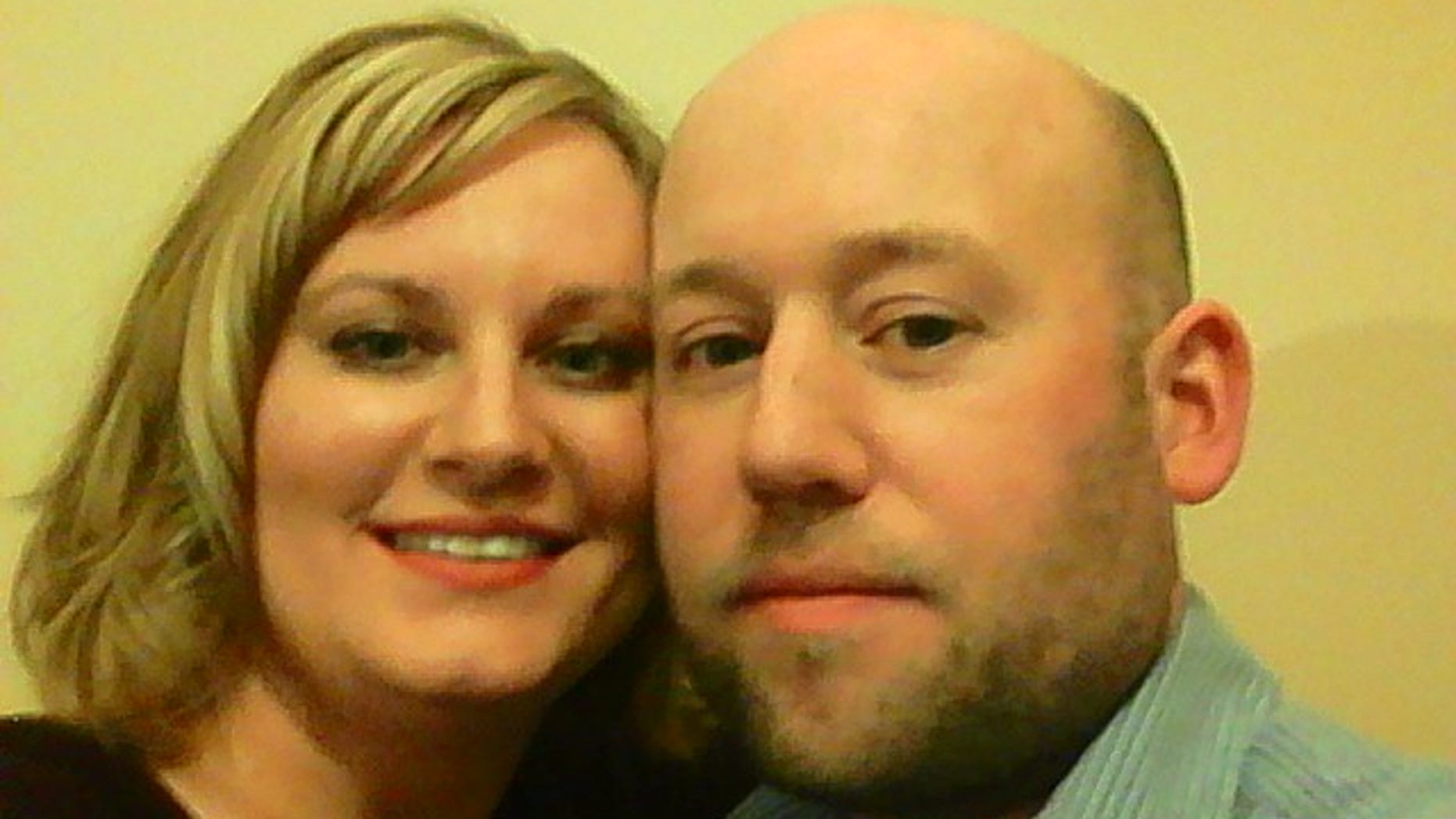 Fueled by their desire to start a family, some couples are turning towards a unique way of raising cash for costly fertility treatments: crowdfunding.
According to the U.S. Centers for Disease Control and Prevention (CDC), 11 percent of women in the U.S. are struggling with infertility – and 42-year-old Tara Holmes Williams of Rhode Island is one of them. After Williams and her husband Christopher got married in October 2010, they turned to fertility treatments to help them start a family.
After initial treatments failed, the couple advanced to in vitro fertilization – which involves joining a couple's sperm and egg in a laboratory dish and implanting the resulting embryo into the woman's body. After one round of the treatment, which the American Society of Reproductive Medicine estimates can cost at least $12,400, Williams was delighted to find out she was pregnant.
But sadly, 38 weeks into her pregnancy, Williams lost her child.
Three months later, the couple opted to transfer the remaining frozen embryos from their first round of IVF into Williams' womb – but when none of the embryos took, they were back to square one. Knowing they would need at least $20,000 to cover the costs related to another round of IVF, the couple - who had already spent tens of thousands of dollars on previous treatments - was distraught.
Then, a friend told them about GoFundMe.com. Though initially skeptical, Williams and her husband, who is serving in the U.S. Navy, eventually decided to share their story on the site and see what would happen.
"We started looking into the site, and found that people were saying great things about it. We realized…you're not forcing anyone to do anything," Williams, a former teacher, told FoxNews.com. "…So I sat down and wrote out our story, put it out there and gosh, it just blew up."
The couple offered incentives to donors, such as offering to name benefactors as honorary godparents to their future child or guaranteeing to send photos every month for the child's first year of life. Within ten short weeks, the couple had successfully raised the $20,000 they needed to start their next round of IVF.
Thanks to their crowdfunding efforts, Williams is now five months pregnant – and determined to pay out those incentives.
"It's a big task but we're going to go back and compile a spreadsheet of everyone who donated, and we're going to put that together and send them the incentives. Most of them are pictures, one a month for the first year," Williams said. "And the baby will have a lot of honorary godparents."
Overall, the couple found their crowdfunding experience to be positive. While they ended up taking an additional loan to cover extra costs beyond the money they raised, they pledge to donate any surplus funds to other couples seeking donations for fertility treatments.
"It's scary, because having had a loss like we had and knowing nothing is for sure, you're putting it out there and there's a little fear you're going to disappoint people, or someone's going to be sad. You're adding to the number of people who are invested emotionally," Williams said. "…But really it's worth it, because every day we can wake up and be super grateful. And either way, we gave it our best shot."
Funding an egg donor
IVF treatments aren't the only focus of crowdfunding among couples struggling with infertility. Lisa Kietzman Heine, 32, and her husband, Bryan, are raising funds to pay for an egg donor, after eight years of struggling with infertility and three failed rounds of IVF.
"It was difficult at first, because I know the baby won't have any of my features, but we're okay with that now," Heine, a cosmetology teacher in Bloomington, IL, told FoxNews.com. "The hardest part probably was financially we were already kind of strapped, and we have to pay or compensate the egg donor around $4,200 to $6,900 and insurance doesn't cover that."
The couple turned to GoFundMe.com, despite some reservations about making their story public. Donations towards their $6,000 goal immediately began to flow in – from family, friends, long-lost acquaintances and even strangers.
Heine and her husband met their financial goal in April, just four months after beginning their fundraising. Now, they are waiting to be matched with an egg donor. Though she's glad she decided to share her story on GoFundMe.com, Heine said she sometimes worries about disappointing donors.
"Everyone's donated so much money to be able to do this and there's always that fear in the back of our heads," Heine said. "What if this doesn't work? All these people donated for this happy ending and what if we don't get one?"
But the couple is staying positive – and said their doctor feels confident they'll be able to conceive using an egg donor. In the meantime, Heine said she's happy she put her story out there.
"It's kind of nice to put it out there so other people know they can too and let people know we don't expect much but just a little bit of support, no matter how it is, even if it's just emotionally, it just helps so much," Heine said.