Coronavirus prompts Saudi Arabia to limit travel to holy sites – months ahead of hajj pilgrimage
Saudi Arabia on Thursday said it will block foreigners from traveling to Mecca and the Kaaba, the cube-shaped structure at the center of the annual hajj pilgrimage, out of concern over the spread of the coronavirus.
The travel limits also apply to the Prophet Muhammad's mosque in Medina, according to the Associated Press.
In addition, Saudi officials have halted entry to the kingdom by those with tourist visas from countries affected by coronavirus, the AP reported.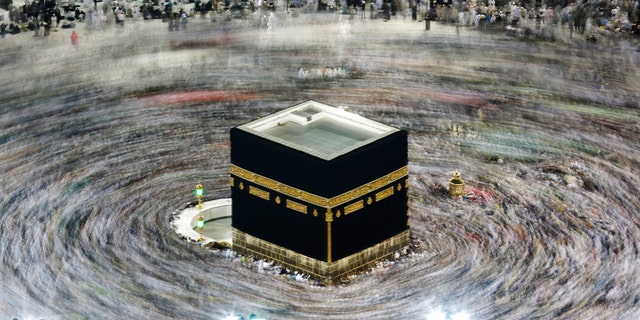 CLICK HERE FOR MORE CORONAVIRUS COVERAGE
The efforts to shield Islam's holiest sites come months ahead of the annual hajj, which will begin in July. The number of pilgrims from outside Saudi Arabia who attend the event can reach 2 million or more.
"Saudi Arabia renews its support for all international measures to limit the spread of this virus, and urges its citizens to exercise caution before traveling to countries experiencing coronavirus outbreaks," the Saudi Foreign Ministry said in a statement. "We ask God Almighty to spare all humanity from all harm."
As of Thursday there were no confirmed cases of coronavirus within Saudi Arabia but the virus was present in other parts of the Middle East. Iran has reported 22 deaths -- the most outside China -- while Kuwait's total infections jumped from 26 to 43 on Thursday, the AP reported.
The Associated Press contributed to this story.