Company recalls salami, prosciutto over possible salmonella contamination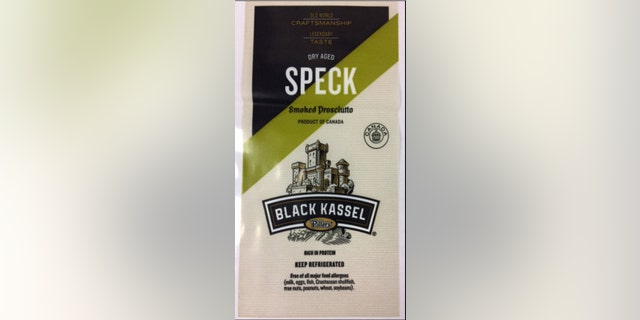 A Canadian-based manufacturer is recalling ready-to-eat salami and speck products that are sold and distributed in the U.S. over concerns of possible salmonella contamination. Piller's Fine Foods announced on Saturday that the recall affects "Black Kassel Piller's Dry Aged D'Amour Salami" and "Black Kassel Piller's Dry Aged Speck Smoked Prosciutto."
Both products are sold with a best-before date of May 12, 2018, and were shipped to distribution centers in Michigan, California, Illinois, New Jersey and New York, according to The Lansing State Journal. While no illnesses have been reported, consumers are instructed to discard the product or return it for a refund.
MOM CLAIMS HATCHIMALS BATH BOMB GAVE DAUGHTER CHEMICAL BURNS
Salmonella poisoning may cause fever, diarrhea and abdominal cramps 12-72 hours after infection, with patients suffering for up to four to seven days. While many recover without requiring treatments, severe infections can occur that may require antibiotics. According to the Centers for Disease Control and Prevention (CDC), those with weakened immune systems, infants, pregnant women and the elderly are most at risk.