Colts coach Chuck Pagano diagnosed with leukemia, will miss 'multiple games'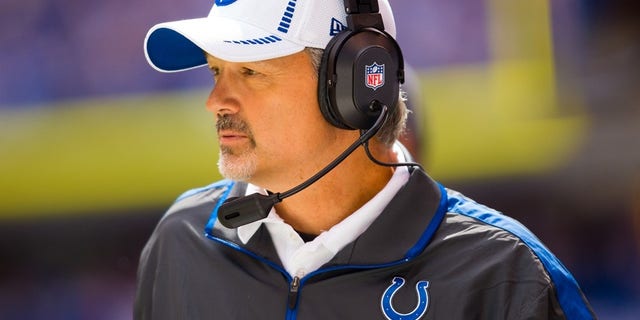 NEWYou can now listen to Fox News articles!
Indianapolis Colts coach Chuck Pagano has been diagnosed with leukemia and could miss at least Sunday's game against Green Bay.
The Colts announced the news Monday at a news conference with owner Jim Irsay, general manager Ryan Grigson and a doctor. Offensive coordinator Bruce Arians will serve as interim head coach.
The 51-year-old Pagano is in his first season with the Colts (1-2). He was hired in January after serving as the Baltimore Ravens' defensive coordinator.
Pagano has acute myeloid leukemia, where the bone marrow is producing abnormal white blood cells that interfere with healthy blood cells. Symptoms can include weakness, weight loss and easy bruising or bleeding. Treatments can include chemotherapy, drugs and radiation therapy.
Pagano was hospitalized last Wednesday evening; the team had a bye this weekend.
RELATED: Paralyzed high school football player fights to walk again