College softball star diagnosed with inoperable brain tumor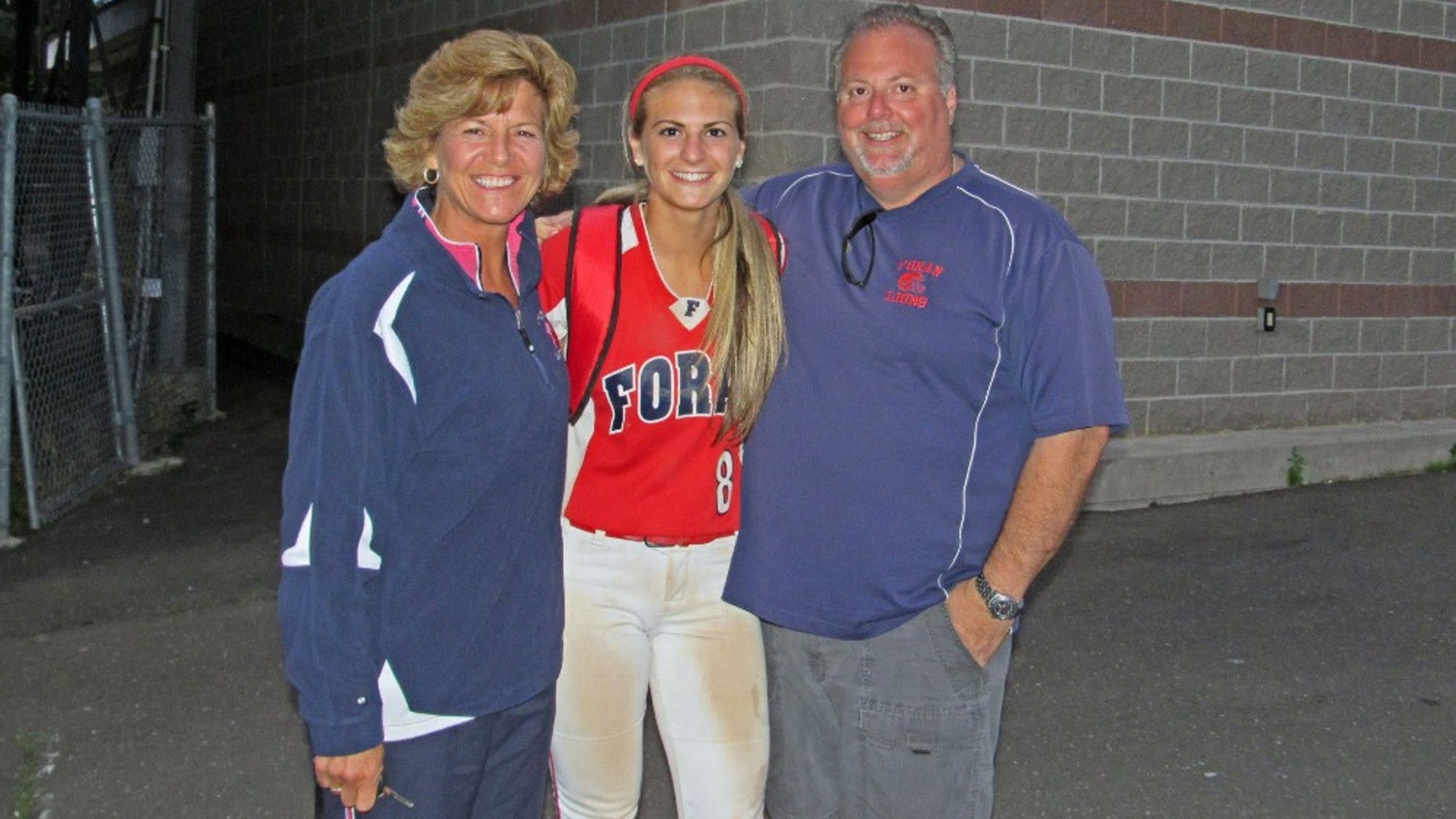 A Connecticut community and the Stony Brook University softball team are rallying around one of their star players as she gears up for the toughest battle of her life away from the plate. Danielle Kemp, a sophomore at the Division-1 university, was recently diagnosed with an inoperable, cancerous brain tumor, CTPost.com reported.
Kemp had been playing summer ball with the Stratford Brakettes when she was hit by a pitch in July, a post on the family's GoFundMe page said. She began having trouble with balance and focusing, and experienced bouts of dizziness. Initially the symptoms were believed to be from a concussion and she was outfitted with glasses and contacts, but an MRI revealed the 19-year-old was actually suffering from a brain tumor.
In a post on her personal Facebook page, Kemp revealed this is not the first time she will face medical adversity, as she recently went into remission for a rare kidney disease she was diagnosed with in high school, CTPost.com reported.
"Tuesday, August 16, my doctors that thought I had just a bad concussion found a tumor on my brain after running tests on me and running MRIs," Kemp wrote, according to the report. "It is a rare cancer located deep in my brain in the pons region. I just wanted to let everyone know but also ease people's minds that I am in good spirits. I am a fighter and I have fought before."
According to her GoFundMe page, Kemp began radiation therapy August 29 and will continue to receive treatment five days per week for the next six weeks. Doctors at Yale New-Haven Hospital are currently working on a course of treatment for Kemp following the radiation, which may include new clinical trials. An update on the fundraising page indicated Kemp would be released from the hospital Sunday.
"The whole community is really, really affected by this," Jeff Bevino, Kemp's former coach at Foran High School in Milford, Connecticut, told the news site. "The outpouring of love has been phenomenal. But we've just got to keep it going. Everyone's got to keep her in their prayers."
Fundraisers in her hometown have helped the family raise more than $82,000 to help cover the cost of treatment. Foran High School faculty and students are wearing blue bracelets in honor of Kemp.