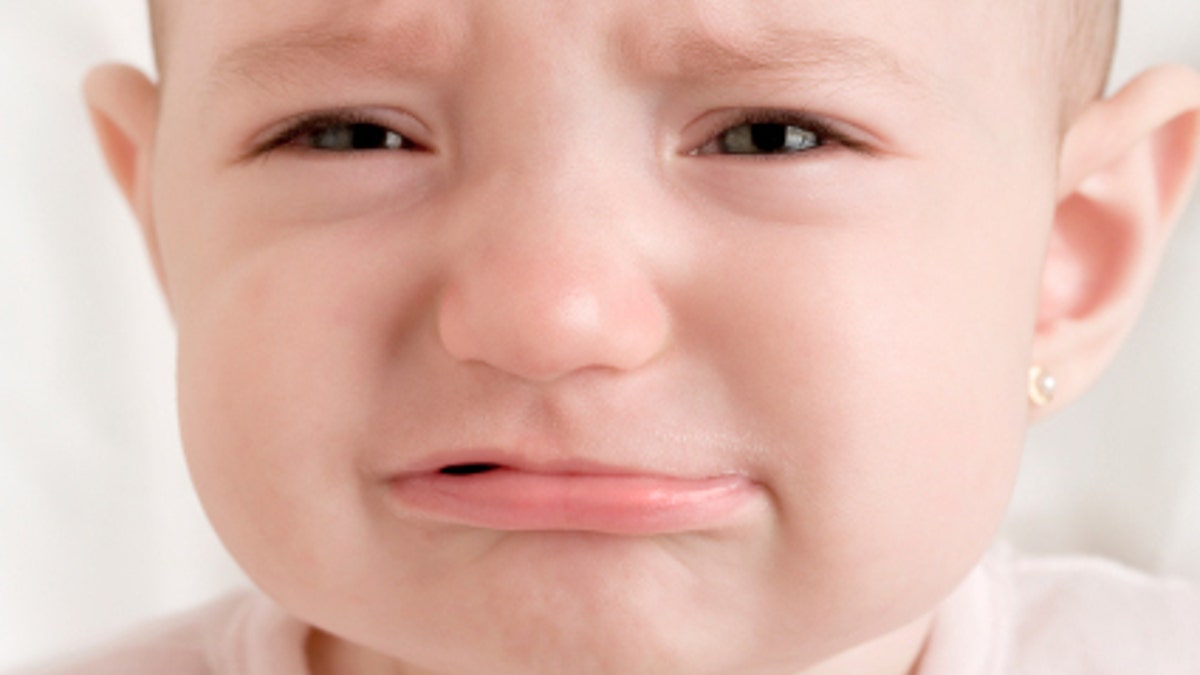 Some babies who cry incessantly may be experiencing an early form of a migraine headache, a new study from France suggests.
In the study, children ages 6 to 18 who visited an emergency room for migraine headaches were about six times more likely to have experienced colic — or frequent, unexplained crying — as an infant compared with children who visited the emergency room for other reasons.
The association was specific for migraines — there was no link between typical, less severe tension headaches and the likelihood of experiencing colic as an infant.
The study adds to a growing body of research linking infant colic with migraines. For instance, a study presented last year at American Academy of Neurology meeting found that women who had migraines were about twice as likely as those without migraines to have babies with colic. (Migraines can run in families.)
The new findings suggest infant colic and migraines may be symptoms of the same underlying condition, said study researcher Dr. Luigi Titomanlio, of the pediatric emergency department at Robert Debré Hospital in Paris.
However, the study found only an association, and cannot prove that infant colic is an early sign of migraine headaches. And even if this were true, researchers don't know if colicky babies are experiencing head pain or some other type of discomfort.
Studies that follow children forward in time are needed to confirm the link, the researchers said.
Colic and migraines
A baby is considered colicky if it cries at least three hours a day, three days a week for three weeks, and the crying is not due to a medical problem.
The cause of colic is not known, although some have suggested colicky babies are experiencing abdominal pain caused by gas. A study published earlier this year found that some colicky babies have abnormal gut bacteria.
In the new study, Titomanlio and colleagues analyzed information from 208 children who were diagnosed with migraines after visiting emergency rooms between April and June 2012, and 471 children who visited the ER for other reasons during the same period. Researchers interviewed parents about symptoms of colic their child experienced as a baby, and also looked at notes taken by the child's doctor when the child was an infant.
About 73 percent of kids with migraines experienced colic as an infant, while only 26 percent of kids without migraines were colicky.
Because the study asked parents to think back to when their children were babies, it's possible they did not accurately remember how much their children cried, the researchers noted. However, the parents' reports usually matched information in the doctor's notes.
Better treatments?
Knowing the cause of colic may lead to improved treatments for the condition, said Dr. Jefry Biehler, a pediatrician at Miami Children's Hospital, who was not involved in the study.
"Colic has been elusive as far as the true cause, and pediatricians are always looking to try and find new, safe therapies that are effective and, of course, cause no harm," Biehler said.
Biehler stressed that at this time, it's too soon to test migraine treatments on infants. Even if migraines turn out to be related to colic, the crying could have other causes as well, Biehler said.
Another condition, called cyclic vomiting syndrome, in which children experience frequent and serious episodes of nausea and vomiting, often occurs in kids who later go on to develop migraines.
"If colic is an early form of migraine, this suggests that migraine disorders may represent a continuum, from colic in infancy to cyclic vomiting syndrome in young children to childhood and adult migraine," Drs. Leon Epstein and Phyllis Zee, of the Feinberg School of Medicine at Northwestern University in Chicago, wrote in an editorial accompanying the study.
Further research is needed to examine why colic might be connected to migraines. Titomanlio speculates that inflammation around nerve fibers in the gut and the brain could cause both conditions.
The study and editorial are published in today's (April 16) issue of the Journal of the American Medical Association.
Pass in on: In some cases, infant colic and migraines may be symptoms of the same underlying condition, a new study suggests.
Follow Rachael Rettner @RachaelRettner. Follow MyHealthNewsDaily @MyHealth_MHND, Facebook & Google+.
Copyright 2013 MyHealthNewsDaily, a TechMediaNetwork company. All rights reserved. This material may not be published, broadcast, rewritten or redistributed.