Clerk diagnosed with brain tumor after sucker-punch attack lands him in hospital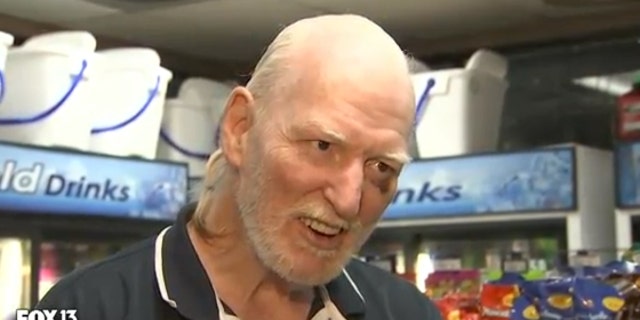 A Florida gas station clerk who was clocked in the face by a still-at large suspect who tried to buy beer said the incident potentially saved his life.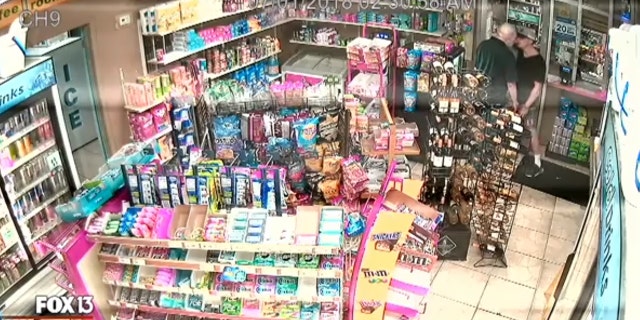 David Miller, who was running the Marathon gas station in Tampa, went to the hospital to have his head injury examined — and doctors discovered a brain tumor.
"My God turns evil to good," Miller told Fox 13 News. "Because of this, I got a CT scan in my head to make sure he didn't do any real damage. Because of that, they found a small, benign tumor that will get treated at an early stage."
NJ DAD MAY LOSE ALL 4 LIMBS AFTER CONTRACTING BACTERIAL INFECTION WHILE CRABBING
The incident, which unraveled at around 3:30 a.m. on Sunday, was caught on surveillance camera.
The suspect, who is described as being around 25 years old and close to 5 feet, 10 inches tall, was trying to purchase beer after 3 a.m., which is prohibited.
In the video footage, Miller is seen walking over to tell the man that he can't make his purchase, which is when the suspect grew hostile and the situation escalated.
Miller hopes that the man will come forward and hopefully change his life around.
"If he is smart, he will turn himself in," Miller told the news outlet. "All I want is to see him turn a new leaf and have a better life."