'Clear promise': Diabetes drug reversed memory loss in mice with Alzheimer's, researchers find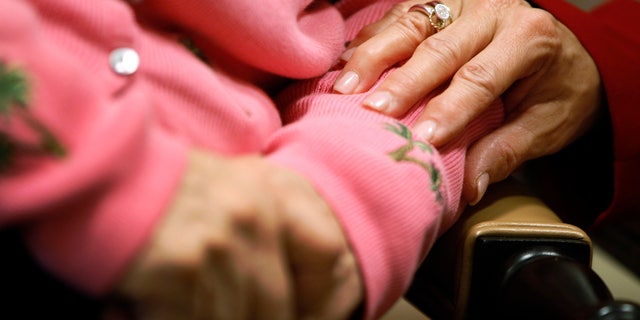 A team of Chinese and British researchers has discovered that a drug originally created to treat diabetes shows "clear promise" as a treatment for Alzheimer's disease, since it significantly reversed memory loss in mice.
News of the potential breakthrough was published this week in Brain Research.
"[The drug shows a] clear promise of being developed into a new treatment for chronic neurodegenerative disorders such as Alzheimer's disease," the scientists' report reads.
ALZHEIMER'S DISEASE WARNING SIGNS AND PREVENTION
"The drug improved memory formation in a mouse model of Alzheimer's disease," they said, adding that amyloid plaque load, inflammation and oxidative stress were all visibly reduced.
The new diabetes drug is a triple receptor that combines GLP-1, GIP and Glucagon, three biological molecules known as "growth factors."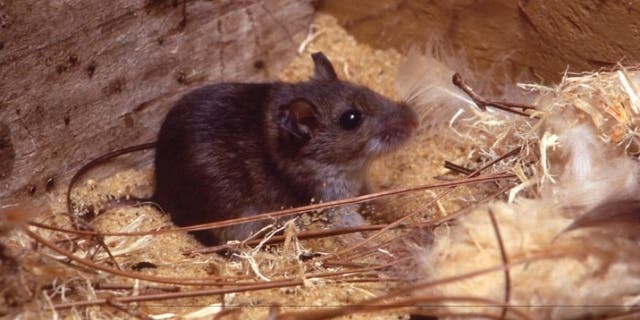 According to Newsweek, researchers tested the receptor in mice specifically created to express certain genes associated with Alzheimer's disease in humans and waited for them to age for a couple of months and sustain some brain damage.
ALZHEIMER'S DEATHS JUMP 54 PERCENT IN US
Once given the drug, the mice were put through a maze test and results showed a clear improvement in their learning and memory formation.
"These very promising outcomes demonstrate the efficacy of these novel multiple receptor drugs that originally were developed to treat type 2 diabetes but have shown consistent neuro-protective effects in several studies," said lead researcher Christian Holscher said, in a press release from Lancaster University.
2-YEAR-OLD WITH 'CHILDHOOD ALZHEIMER'S' BECOMES YOUNGEST ENROLLED IN CLINICAL TRIAL
The drug improved memory formation in a mouse model of Alzheimer's disease
"Clinical studies with an older version of this drug type already showed very promising results in people with Alzheimer's disease or with mood disorders," Holscher added.
"Further dose-response tests and direct comparisons with other drugs have to be conducted in order to evaluate if this new drug is superior to previous ones," he pointed out.

In the U.S., one in 10 people age 65 and older has dementia, according to the Alzheimer's Association, and Alzheimer's disease is currently the 6th leading cause of death in the country.
It is the only disease among the top-10 killers that cannot be prevented, cured or even slowed.