Chronic sleep problems linked to disability later in life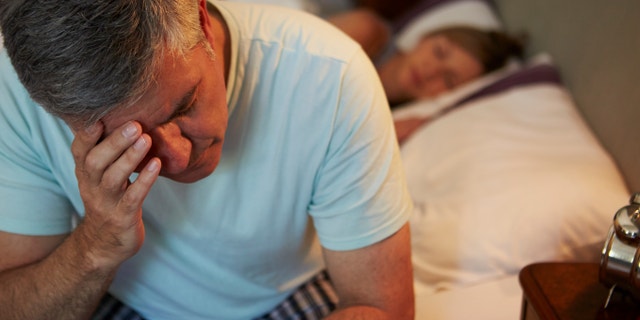 In adults of all ages, chronic sleep problems were linked with a greater risk of trouble with activities of daily living later in life, in a recent study.
Although disability rates have been falling, up to one in five seniors have at least one limitation in their ability to perform tasks, the researchers write in the Journal of the American Geriatrics Society.
"Most people don't get sufficient sleep - as a culture we tend to devalue sleep - and we tend to underestimate the potential impact of not getting adequate sleep," lead author Elliot Friedman told Reuters Health by email.
Research has linked poor sleep to poor health, but little is known about how sleep affects daily functioning, said Friedman, a gerontologist at Purdue University in West Lafayette, Indiana.
For the new study, Friedman analyzed survey data collected in 1995-1996 and then again in 2004-2006 from 3,620 people between the ages of 24 and 75 at the outset.
Participants answered questions about any sleep issues they had in the past year and their ability to complete daily living tasks such as bathing, dressing, and walking one block. They also reported on their ability to complete more difficult 'instrumental' tasks such as bending over, vacuuming, carrying groceries, climbing stairs, walking a mile, or running.
At both surveys, about 11 percent of participants reported chronic sleep issues.
Compared to people who slept well, those with poor sleep at the first survey were 55 percent more likely to report greater limits on their activities of daily living a decade later, and 28 percent more likely to have increased difficulty with instrumental tasks.
Among participants who were disability-free at the first survey, those who had sleep problems were twice as likely to be having trouble with daily living tasks 10 years later and 70 percent more likely to develop trouble with instrumental tasks.
The researchers also looked at other potential influences on disability such as demographic factors, health conditions, obesity, and smoking, to ensure that these were not causing the issues.
Age had no effect on the changes in daily living tasks between the two surveys. However, for the more advanced instrumental tasks, younger and middle aged people with sleep issues saw greater declines.
Friedman offered a possible explanation for the findings, noting, "If sleep is not restful, people are less likely to be physically active, and both low physical activity and sedentary behavior are risk factors for disability."
Friedman added that trouble with sleep is also linked to obesity and inflammation, which both increase the risk of disability.
Dr. Andrew Lim of the University of Toronto, who studies sleep and health effects, pointed out that the study did not look at which aspects of poor sleep are linked to disability. Being able to target a specific issue like snoring, insomnia, or restless legs might be helpful, he said.
Lim, who was not involved in the study, also noted that poor sleep can be related to other issues like joint pain, mental illness or heart disease, and these conditions might be the true cause of the disability seen at the later follow-up.
Lim advises people to develop healthy sleep routines, including keeping regular hours and avoiding coffee and alcohol. "Sleep long enough that one is not sleepy during the day," he added. "Sleep in a quiet, dark environment, and keep a quiet, dark environment in the hours before bed."
"Greater focus on adequate sleep could have broad health benefits, including reducing peoples' risk of disability as they age into their later years," Friedman said.