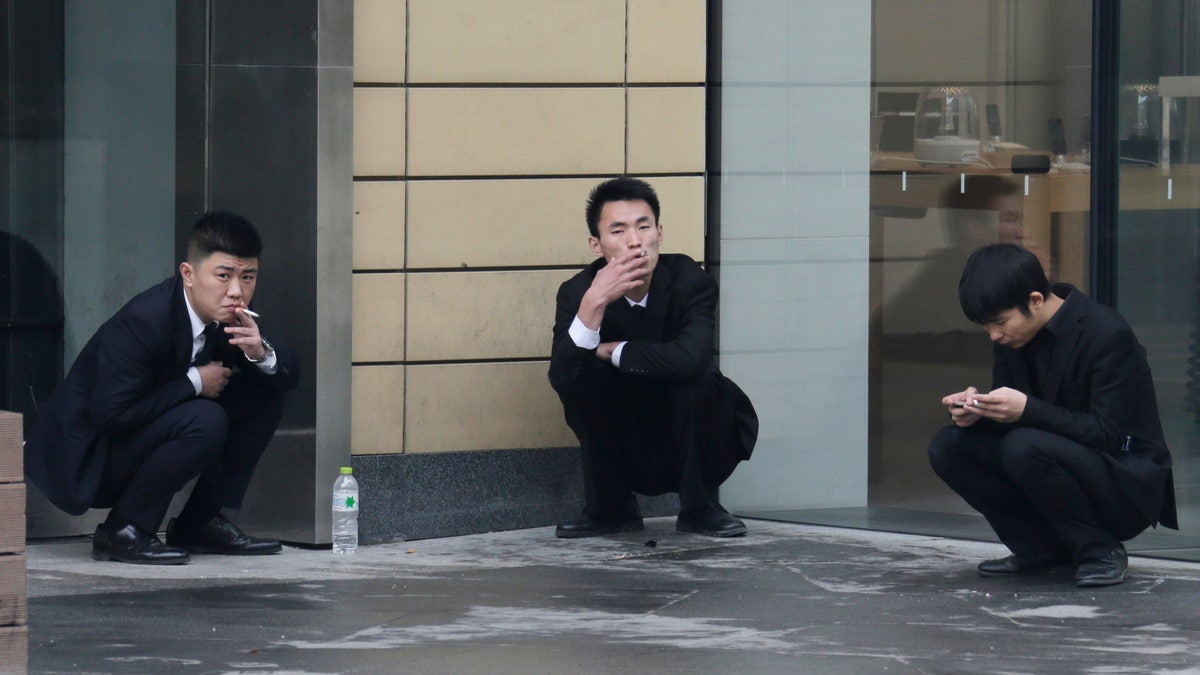 China's parliament is considering tough curbs on tobacco advertising as the world's top consumer of cigarettes looks to kick its smoking habit, state media reported on Monday.
The Standing Committee of the National People's Congress (NPC) is weighing an amendment to China's advertising law that would "protect minors" from harmful ads, including cigarette ads, Xinhua news agency said.
If the amendment is approved, all tobacco ads will be banned except those posted in tobacco shops, Xinhua said, citing an official at the NPC Law Committee.
Ads would be banned in public places, hospitals and schools, and public transport facilities, the report said. Outdoor ads and window displays for tobacco products would also be forbidden.
The amendment comes as the State Council, China's cabinet, weighs a ban on indoor smoking as well as an end to tobacco advertising.
But intense lobbying by the powerful state tobacco monopoly has in the past stood in the way of tobacco control.
China faces a smoking-related health crisis, with more than 300 million smokers and hundreds of millions more exposed to second-hand smoke each year. But the government is heavily dependent on tobacco taxes, and last year the tobacco industry contributed more than 816 billion yuan ($131.70 billion) to government coffers.