Chemicals in water and household objects could reduce chances of pregnancy, live births: new study
Exposure to PFAS chemicals could impact women's fertility by 40%, experts say — read on for details
For women who are struggling to conceive, chemicals could be the culprit — that's according to a new study published in Science of the Total Environment.
The study found that women whose blood plasma contained higher amounts of PFAS (perfluoroalkyl substances) — chemicals often found in drinking water and in ordinary household products — had up to a 40% lower chance of pregnancy and live births.
Researchers from Mount Sinai, an integrated health system that includes the Icahn School of Medicine and eight hospital campuses in the New York metropolitan area, focused on 1,032 Singaporean women between the ages of 18 and 45 who participated in a population-based study.
COVID-19 VACCINES NOT LINKED TO FERTILITY ISSUES, EXPERTS SAY
Within one year of follow-up, the women with a combination of seven PFAS in their blood were 30% to 40% less likely to conceive and deliver a live birth.
Dr. Marc Siegel, clinical professor of medicine at NYU Langone Medical Center and a Fox News medical contributor, was not surprised by the findings (he was not involved in the study) — given that PFAS are linked to plastics, which are on the increase.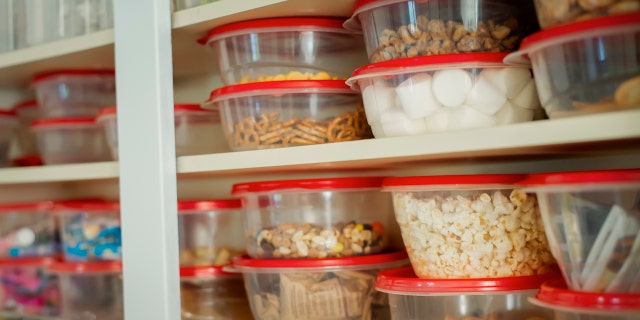 "Many of these chemicals are endocrine disrupters, which can affect fertility," he told Fox News Digital.
"This study is an important indication of that. The risk is increasing as these chemicals are found in more and more places in higher amounts."
Certain chemicals have greater impact
Among all types of PFAS, the one that had the most adverse impact on fertility was perfluorodecanoic acid (PFDA).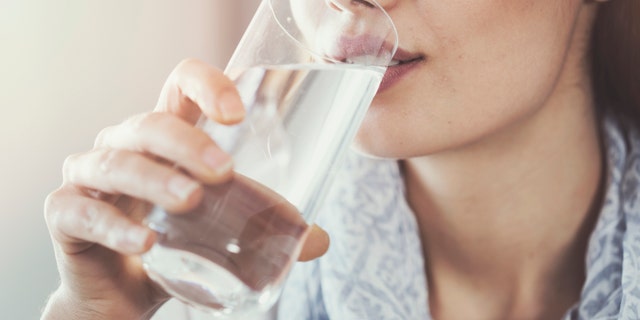 PFDA is found in the environment and also in coatings on carpets, couches and food packaging, according to the National Library of Medicine.
Other chemicals that affected fertility in the study were perfluorooctanesulfonic acid (a key ingredient in stain repellents), perfluorooctanoic acid (found in Teflon and GoreTex) and perfluoroheptanoic acid (an environmental contaminant).
Dangers go beyond fertility impact
The study's senior author Dr. Damaskini Valvi, assistant professor of environmental medicine and public health at Icahn Mount Sinai in New York City, believes that PFAS pose multiple risks to public health.
SPERM COUNTS AND CONCENTRATIONS DECLINING GLOBALLY SINCE 1970S BUT FERTILITY IMPLICATIONS UNKNOWN: STUDY
"In girls and women in particular, PFAS exposure has been further associated with delayed puberty onset, as well as increased risk for endometriosis, PCOS and breast cancer, which further supports the adverse effects that PFAS have on the female reproductive system," he told Fox News Digital in an email.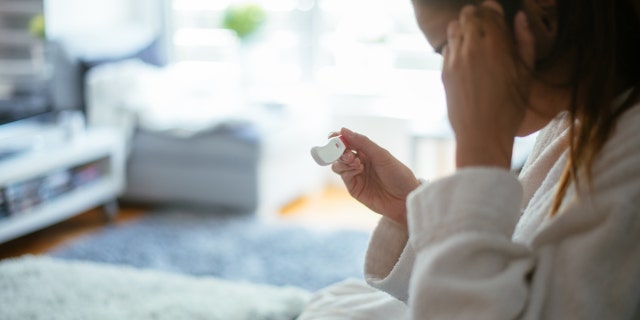 PFAS have also been shown to increase the risks for thyroid diseases, high cholesterol and blood pressure, diabetes and chronic liver disease, as well as certain types of cancer, such as kidney and testicular cancer, Dr. Valvi added.
Dr. Kelly Johnson-Arbor, medical toxicologist and interim executive director at the National Capital Poison Center in Washington, D.C., said PFAS exposure is also associated with increased risks of gestational diabetes and pre-eclampsia, as well as decreased fetal growth and reduced birth weights.
She was not involved in the study.
MATERNAL DEATH RATE IS ON THE RISE IN THE US, THE CDC REPORTS
"Since PFAS chemicals are known to cross the placenta, they can potentially affect the health of both the mother and the fetus," she told Fox News Digital in an email.
'We don't have enough data'
Lead study author Dr. Valvi noted that population studies in the U.S. and many other countries have identified adverse health effects from exposure to even very low amounts of PFAS.
"There is also continuous PFAS exposure through the consumption of contaminated drinking water, contaminated food and consumer product use — which means PFAS accumulates in our body over time, potentially increasing our risk for chronic diseases in later life," he said.
PFAS chemicals can potentially affect the health of both the mother and the fetus.
"At the current time, we don't have enough data to tell us what a 'safe' level of PFAS exposure is," said Dr. Johnson-Arbor.
"There are ways to monitor the levels of PFAS in human blood, but these tests are not readily available in hospitals or doctors' offices and are typically used for research purposes only."
'Stricter regulations' needed, say some
Dr. Valvi stressed the importance of limiting exposure to PFAS, given the health risks.
"However, because PFAS are widely used in several consumer products and we now face a global contamination PFAS problem, we cannot fully avoid exposure without stricter regulations that ban the use of PFAS as a class," he told Fox News Digital.
"There are more than 10,000 PFAS released in our environment, but current regulations consider only 10-20 of those. That's not enough."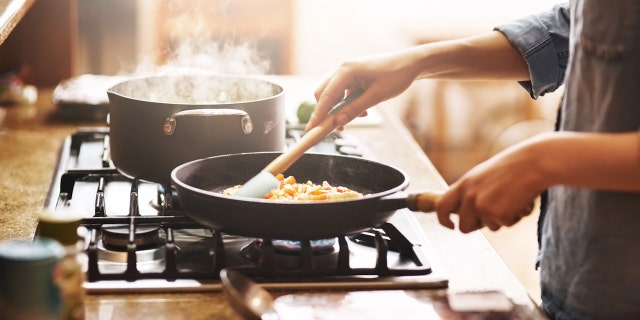 "To effectively address the PFAS problem, it is important to advocate for stronger regulations that ban the presence of PFAS as a class in consumer products and drinking water in the U.S. and globally," Dr. Valvi continued.
US TO PROPOSE RESTRICTIONS ON 'FOREVER CHEMICALS' IN DRINKING WATER AFTER PREVIOUSLY UNDERESTIMATING ITS RISKS
Earlier this month, the Environmental Protection Agency (EPA) proposed new federal regulations of PFAS chemicals in drinking water, which would limit them to the lowest possible level that can be measured.
The proposal calls for limiting the PFOA and PFOS chemicals to 4 parts per trillion, and would also limit four other PFAS as a mixture.
Action would "mark a major step toward safeguarding all our communities."
"EPA's proposal to establish a national standard for PFAS in drinking water is informed by the best available science, and would help provide states with the guidance they need to make decisions that best protect their communities," said Michael S. Regan, EPA administrator, in a press release on the agency's website.
"This action has the potential to prevent tens of thousands of PFAS-related illnesses and marks a major step toward safeguarding all our communities from these dangerous contaminants."
Tips for preventing PFAS exposure
"Based on the results of this study, it is reasonable to recommend avoidance of excessive PFAS exposure for women who are trying to become pregnant or who are experiencing infertility," said Johnson-Arbor.
With PFAS present in everything from cookware and carpets to drinking water and the air we breathe, it can be difficult to completely avoid exposure.
However, there are some steps people can take to reduce the risk.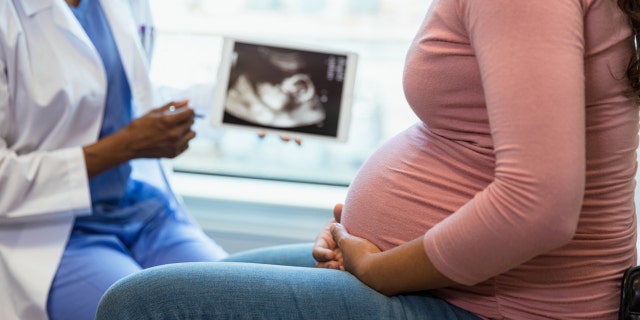 Dr. Valvi recommends using a certified water filter that removes PFAS in the home, and also using stainless pans instead of non-stick cookware.
"It's best to avoid stain-resistant and water-resistant products, because almost all of these products contain multiple PFAS," he added.
SCIENTISTS REVEAL SIMPLE NEW PROCESS THAT MAY HELP ELIMINATE TOXIC CHEMICALS FROM EVERYDAY ITEMS
Study co-author Dr. Nathan Cohen, a postdoctoral research fellow with the Department of Environmental Medicine and Public Health at the Icahn School of Medicine at Mount Sinai in New York City, told Fox News Digital that diet is a very common source of exposure to PFAS.
PFAS are found in drinking water, as well as on some couches, carpets, cookware and food packaging.
"Women who are planning pregnancy should avoid foods that have been shown to be associated with increased PFAS exposure in previous studies," he said.
"These primarily include take-out and fast foods that are packaged in materials that may contain PFAS, such as fast food, popcorn and pizza. Fried foods, such as fried fish, may also pose a risk and should also be avoided."
Study had its limitations
The researchers noted that one major limitation of the study was that they did not have data available on PFAS concentrations in the male partners in terms of fertility impact.
CLICK HERE TO SIGN UP FOR OUR HEALTH NEWSLETTER
"We also did not have data available on reproductive hormones to assess hormone disruption as a potential mechanism," Dr. Cohen said.
"Additionally, we focused our PFAS assessment on those detected at high concentrations in other populations — so we were not able to assess the effects of emerging PFAS."
CLICK HERE TO GET THE FOX NEWS APP
The study was funded by the National Research Foundation via a grant from the Singapore Ministry of Health's National Medical Research Council and the Agency for Science, Technology and Research and the U.S. National Institute of Environmental Health Sciences, according to the press release from Mount Sinai.