CDC: Aerial spraying curbed Zika transmission in Wynwood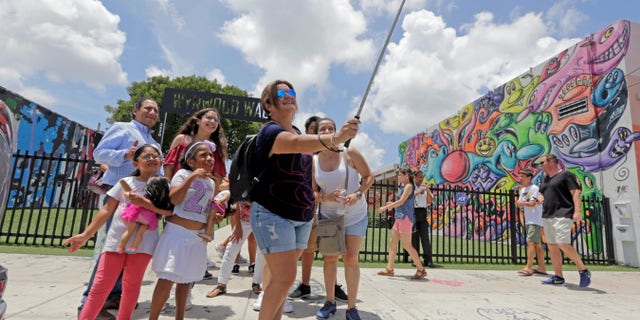 The Centers for Disease Control and Prevention (CDC) announced Friday that aerial spraying with the controversial pesticide naled in Wynwood helped curb the region's mosquito population, thereby halting active local transmission of the Zika virus. In a press release, the CDC declared that ground spraying to fight Zika was not sufficient to suppress active transmission in the arts hub of Miami, which was the first area of local transmission in the continental United States.
Health officials identified 29 people, including one in Broward County and 28 in Miami-Dade County, who were infected with Zika via local transmission from late June to early August. A cluster of those cases occurred in Wynwood.
Naled, which can be toxic to humans in large quantities, elicited protests from locals who were concerned about its dangers. Europe has banned the use of naled. However, active transmission did not stop until Florida health officials began an aerial spraying plan that included naled and bacillus Thuringensis, according to the CDC.
"After mosquitoes persisted and infections continued despite ground-based spraying, aerial spraying knocked down mosquitos rapidly and was associated with interrupting transmission of Zika in Wynwood," CDC director Dr. Tom Frieden said in the release. "When faced with the potentially devastating outcomes of microcephaly or other serious brain defects that Zika can cause during pregnancy, we must use the best available tools to prevent infection. According to EPA assessments, when used properly, aerial spraying with naled for mosquito control doesn't pose a risk to people or the environment."
Officials cleared Wynwood of active local transmission in Zika on Monday, as no new local cases have surfaced in the region since early August.