Cash works, but activity trackers may do little to boost exercise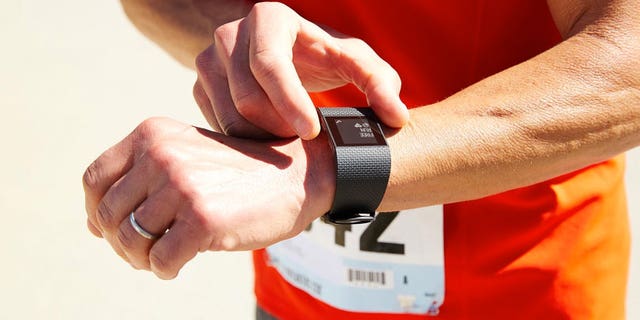 Health might be its own reward, but even cash incentives only work in the short term to motivate people to exercise more and activity trackers add little benefit, according to a study from Singapore.
"Readers should not assume that going out and buying a Fitbit is going to make them healthier," lead author Eric Finkelstein, a professor at Duke-NUS Medical School in Singapore, told Reuters Health by email.
Simply increasing the number of steps a person takes may not translate to real improvements in health or weight loss, he added.
One in 10 adults in the United States now owns an activity tracker, the study team writes in Lancet Diabetes and Endocrinology.
To determine how these devices affect health and whether adding other kinds of incentives can help increase activity levels, the research team collected data on 800 employees from 13 organizations in Singapore.
The participants, aged 21 to 65, mostly worked desk jobs with little opportunity for exercise during the workday.
The study team divided people into four groups of about 200 each: those who received only a basic model Fitbit, those who got the same Fitbit and would also receive cash incentives tied to activity goals, those who got the Fitbit and earned charity donations, and people who got no tracker or incentives and served as a comparison group.
For participants earning incentives, some were tied to weekly steps, with a goal of 10,000 steps per day and 70,000 steps per week. There were also incentives for minutes of moderate to vigorous activity per week, which was the study's main focus.
The research team also monitored health outcomes including weight, blood pressure and quality of life.
Participants reported on their progress at six months, at which point the incentives ended, and researchers followed up with them again at the one-year mark to see if the habits formed during the period when they were receiving rewards had endured.
At the start of the study, about two thirds of participants were considered to be too inactive, while about a third were considered active. A majority of participants were overweight or obese and around 10 percent had high blood pressure.
At six months, the group wearing no trackers was getting slightly less moderate to vigorous exercise per week than at the start of the study, while the tracker-plus-cash group was doing about 29 minutes more than them and the tracker-plus-donations group was logging 21 minutes more than the no-tracker group.
The tracker-alone group was logging about 16 minutes more activity than those without trackers, a difference small enough that it could have been due to chance.
At the one year follow-up, it was the group whose cash rewards had ceased six months earlier that was exercising just 15 minutes more than the no-tracker group and was basically back to their activity levels at the start of the study. The Fitbit-only group was averaging 37 minutes more exercise than the no-tracker group and those who had been earning charitable donations were doing 32 minutes more.
Since the no-tracker group was still exercising less than at the beginning of the study, the other groups' additional minutes represented fairly small difference from baseline, the researchers note.
There were no changes in weight, blood pressure or other health measures at either the six-month or one-year marks.
At the one year assessment, only 10 percent of participants in all three groups that had Fitbits were still wearing them, researchers found.
"Wearable devices alone are unlikely to motivate the average person to change their behaviors," said Dr. Mitesh Patel, who studies incentives for physical activity at the University of Pennsylvania in Philadelphia.
Social incentives can help by using people's natural needs for competition, collaboration and support, he said by email.
Patel, who wasn't involved in the study, also recommends combining wearable devices with social programs or strategies to keep up exercise, much like having a "gym buddy."
Finkelstein also noted the importance of social influence to help people keep their commitments to be active.
"If the goal is to increase physical activity I would join a gym or walking group. Having an exercise buddy is something I strongly encourage," he said.