Care home nurses need training for unique role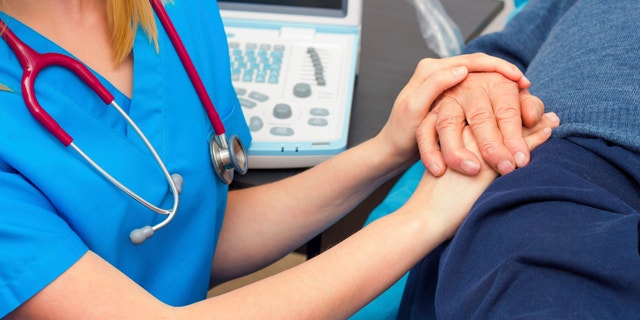 The most important thing nurses provide to nursing home patients are dignity, personhood and quality of life, but training in these aspects of care is lacking, according to a U.K. study.
Nursing degree programs don't adequately prepare nurses for their specialized role in care homes, researchers found. And continuing professional development training is often missed because staff shortages make it hard for nurses to find someone to cover their shift so they can go to class.
The authors sought to identify education and support needs of registered nurses in care homes, which are struggling to attract, recruit and retain nurses.
"The qualities - as well as the quantity - of the workforce and the quality of care for these residents are linked," said coauthor Karen Spilsbury of the University of Leeds. "Ensuring nurses can respond to the demands of this population and understanding how the priorities for continuing professional development of this workforce is key to ensuring the workforce is fit for purpose and delivers the best quality care."
The researchers surveyed a panel of relevant experts online or by email in two waves, including 163 people in round one and 189 in round two. Most respondents were women aged 31 to 60, primarily care home nurses, managers or other health care professionals working in the community.
Regardless of position, panelists agreed that promoting dignity, personhood and wellbeing, ensuring resident safety and enhancing quality of life were the most important nursing responsibilities.
"RNs working with older residents in nursing homes can promote dignity by understanding what is important to residents and their families when being cared for," Spilsbury said. "Responding to residents' wishes will enhance their sense of wellbeing, self-esteem and ultimately their quality of life."
Nurses most often said continuing development in personal care techniques - such as nutrition, bowel and catheter care - as formal courses or on the job training, was important for their jobs. So was advice, guidance and teaching from district nurses, specialist nurses, general practitioners and consultants.
Privately and publicly employed nurses should have the same access to these resources, but a lack of time or staff cover often prevented continuing professional development, according to the report in Age and Ageing.
Respondents also indicated that existing undergraduate pre-registration nursing courses fail to adequately prepare the future nursing workforce, and the lack of a career structure in nursing may be a significant influence on recruitment and retention.
"In many countries recruitment of RNs is inadequate and many are leaving behind caring roles and work in nursing homes," Spilsbury told Reuters Health by email. "Offering opportunities for career development, or enhancement, can help diminish perceptions of 'jobs' in care homes as 'stop-gap' jobs, possibly to fit round family commitments before moving into a 'proper' job in an acute, clinical setting."
Maintaining these priorities could inform where resources should be targeted to support this workforce and promote quality of care, she said.