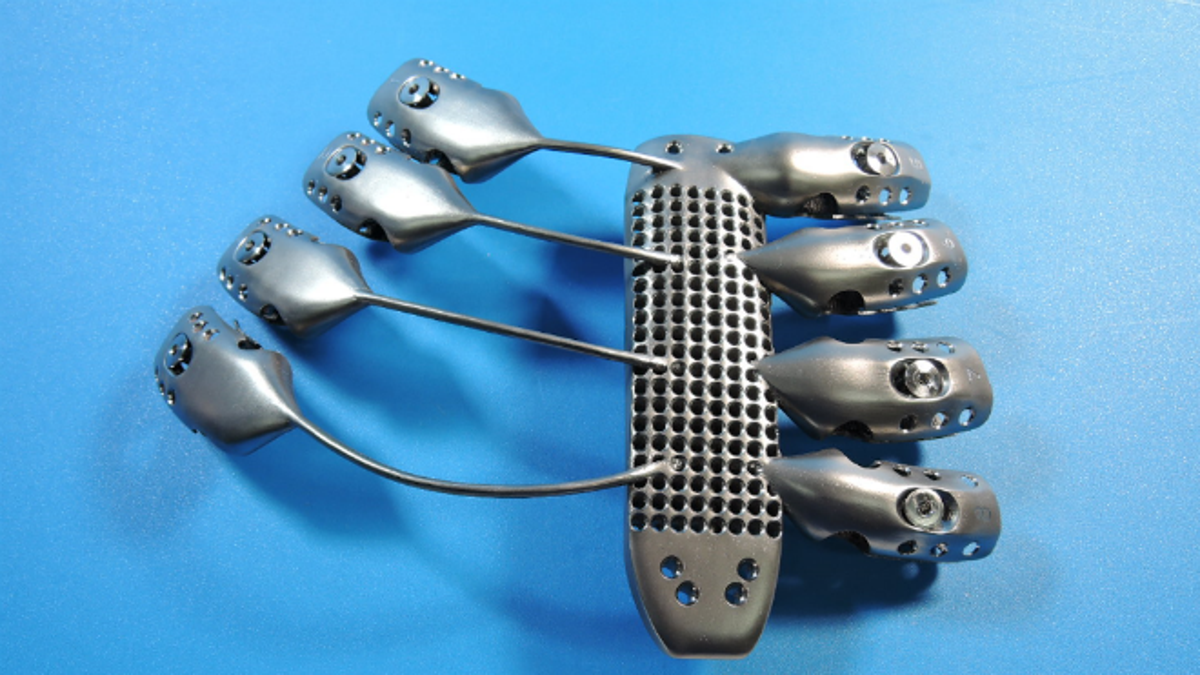 A Spanish man with a cancerous tumor in his chest wall has received a 3-D-printed titanium implant, and scientists say the device is the first of its kind.
On Sunday, Aug. 30, doctors at Salamanca University Hospital in Salamanca, Spain, removed part of the 54-year-old man's sternum and his rib cage, which the tumor had grown around, CNET reported. Doctors did not disclose the patient's name.
Typically this type of procedure involves implanting a flat titanium plate to reinforce the rib cage structure, but the plate risks becoming loose, among other potential complications.
In this case, the man's surgeons commissioned a customizable titanium implant that could replicate his sternum and rib cage from Anatomics, a Melbourne, Australia-based medical device company.
To make the implant, the company created a 3-D model of the patient's chest wall and tumor, using high-resolution CT scans. The surgical team used the same model to determine where to cut the patient's rib cage.
The implant was printed by Lab 22, the 3-D printing lab of the Commonwealth Scientific and Industrial Research Organisation (CSIRO), Australia's national science agency. The printer uses an electron beam to melt titanium powder into a 3-D object made with fine layers.
"The advantage of 3-D printing is its rapid prototyping," CSIRO's Adam Knight wrote in a blog post. "When you're waiting for life-saving surgery, this is the definitely the order of the day."
After being printed, finished and polished, the implant was sent to Spain for the implant surgery. The patient has been discharged and is recovering.