Can you sleep train your baby at 2 months?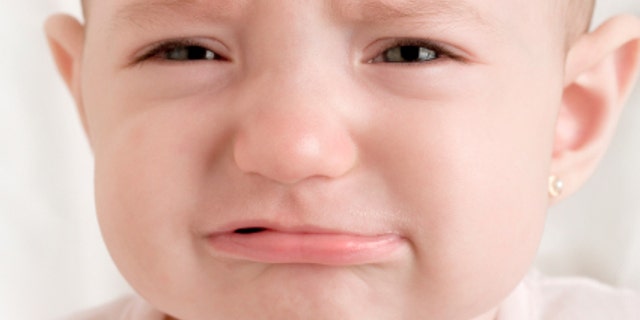 Babies as young as 2 months old can be taught to sleep through the night by being left to cry, says a large and prominent pediatrics practice in New York and Los Angeles.
Tribeca Pediatrics is among the most ardent proponents of the sleep-training practice, also known as extinction, in which parents don't intervene when a baby cries after bedtime. Some sleep experts say the method has gained broader acceptance among parents. However, Tribeca is unusual in recommending sleep training at such a young age.
Getting an infant used to sleeping through the night may be one of the most-discussed topics by new parents, but the best method and age to do it is little researched by scientists. Other leading pediatricians and sleep experts say 4 to 6 months seems a more natural time to try sleep training.
Michel Cohen, Tribeca Pediatrics' founder, began advocating sleep training at 2 months a decade ago based on his experiences with his own children and those of his patients. Doctors out of residency quickly make it their approach, he says, while the more seasoned ones are slower to warm to it.
Most doctors at Tribeca Pediatrics, which has 16 offices around New York City and two in Los Angeles, opt to first discuss sleep training with parents at the 1-month visit and recommend attempting the process at 2 months old, Dr. Cohen says. "It actually works better at 2 months than at 4 months. It is tougher when the baby is used to more soothing," says Dr. Cohen, who divides his time between seeing patients and managing the business.
The cry-it-out method is one tactic parents may try. Many also try a modified approach that involves coming in to console the child at increasingly longer intervals. That can sometimes make the process slower and cause babies to cry more when the parent leaves the room, says Craig Canapari, director of the Yale Pediatric Sleep Center. If parents are going to do checks, they should make it quick, with no lights or consoling. Tell children you love them, that they're fine and that it is time to go to sleep. Then leave the room, he says.
While sleep training at 2 months may work, Dr. Canapari says there is no research to support the approach. At 2 months old, most infants aren't naturally sleeping through the night, whereas the behavior of many 4-to-6-month olds suggests it is natural at that age, he says.