California wrestler urges tournament delay after contracting 'mat herpes'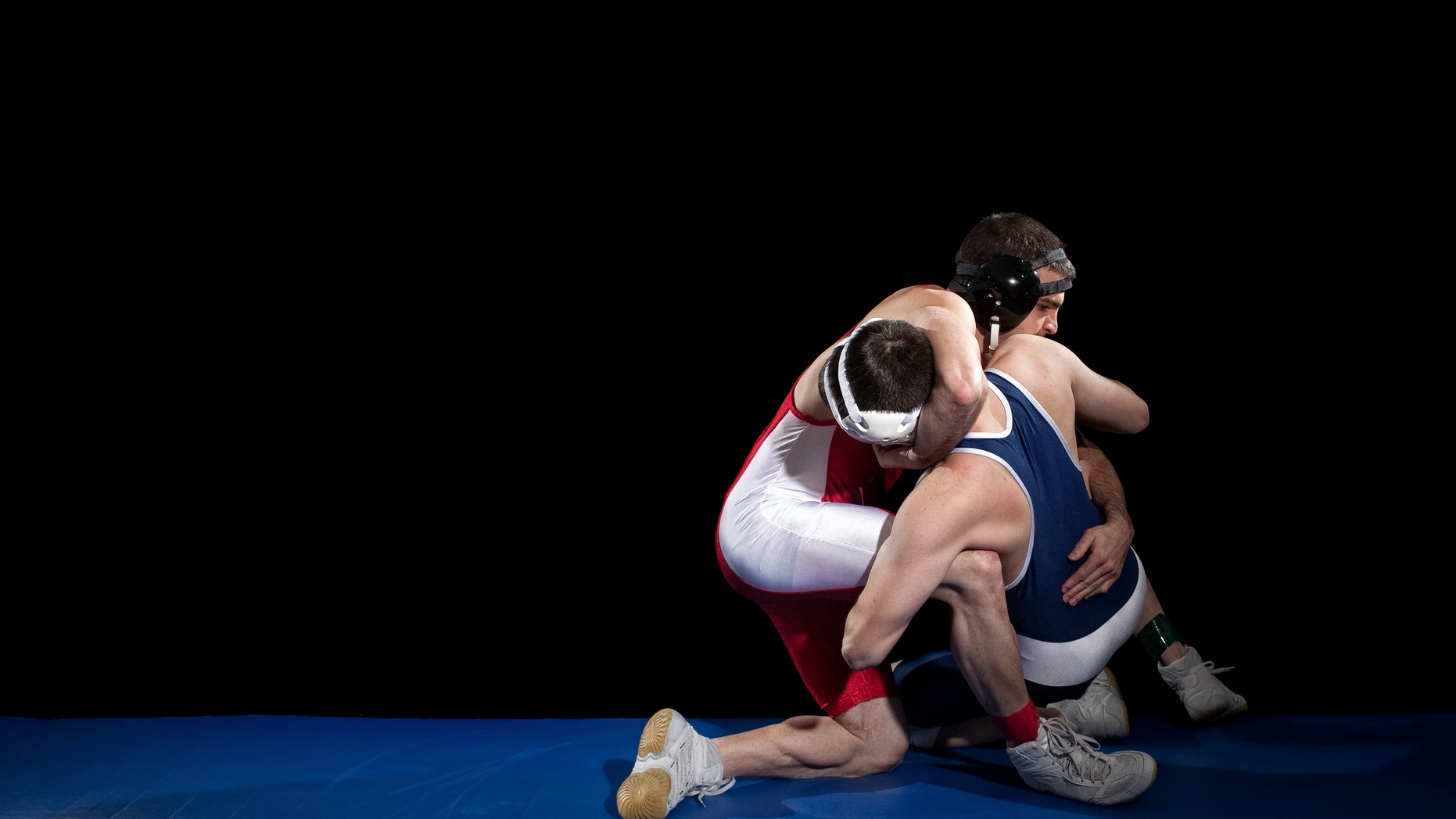 High school wrestler Blake Flovin claims he contracted a highly contagious virus at a recent tournament and is now urging officials to delay this weekend's California state wrestling championships.
Flovin, a senior at Archbishop Mitty High School in San Jose, said he was exposed to herpes gladiatorum, a skin infection caused by the same herpes simplex virus that causes cold sores on the lips, the San Jose Mercury News reported. Known as "mat herpes," it can spread through red skin lesions.
A few days after the February 19-20 Central Coast Section championships, the teen— a top wrestler in the 220-pound division— said his glands felt swollen and he broke out in what seemed to be acne on his face. He was initially diagnosed with a staph infection, but a different doctor confirmed his herpes gladiatorum suspicion on Tuesday. All coaches of athletes who wrestled the teen were alerted.
Flovin, who has committed to wrestle at Holy Cross next year, believed he contracted the virus from an infected wrestler or contaminated mats and noted that the gym was not clean.
"The kids were walking in there with their wrestling shoes, then straight out of the bathroom and onto the mats. Kids' faces were shoved into the mats where those feet were," Flovin told the San Jose Mercury News. "It's disgusting. Kids were joking that if you walk in there, you're probably going to get pink eye."
Flovin's family claim that high school wrestling matches have lax health and safety protocols. While athletes are checked before tournaments for active infection, the family said that some use makeup or bandages to cover lesions.
"The rules and the swiftness in the way they deal with skin issues in wrestling is flawed and kids and coaches try to skirt around the issues," Blake told the San Jose Mercury News.
Officials are not canceling the upcoming tournament, noting that they follow rigid protocols to protect athletes.
"We've had many times where our doctors have removed an athlete who was showing symptoms or some sort of skin lesion. This is something we deal with on a regular basis," California Interscholastic Federation senior director Brian Seymour, who is also tournament director in Bakersfield this weekend, told the San Jose Mercury News. "We follow protocol to the letter of the law."
Flovin came forward because the virus stays with individuals for the rest of their lives.
"It's mainly scary and pretty embarrassing to have," he told the newspaper.