Former wrestling champion faces tough opponent in stage 4 cancer battle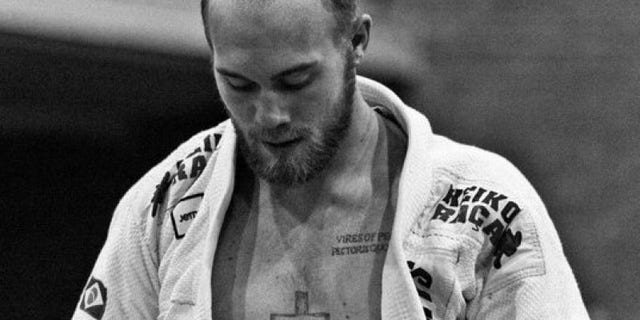 When a former college wrestling standout began complaining of back pain, his family knew something was amiss. Jared Platt, who was a champion wrestler at Penn State University before becoming a coach and training as an MMA fighter, was recently diagnosed with stage 4 cancer after undergoing surgery to relieve pain, but doctors have not yet determined the exact type.
Jared, 26, originally went in for surgery at Morristown Medical Center in New Jersey on September 2 to repair a herniated disk in his back. It was predicted that Jared would be on his feet within a day, and fully recovered within a week. When the pain prevented him from doing so and spread to other parts of his body, doctors believed his Type 1 diabetes was complicating the process and he was sent home September 7.
On September 9, Jared ran a 105-degree fever and was taken by ambulance back to the hospital where doctors performed dozens of tests before discovering that he had stage IV cancer – but could not determine the exact nature.
"We want treatment right away," Candace Platt, Jared's wife, told FoxNews.com. "But it's very uncommon to treat without a proper diagnosis because they don't know where to start."
With the help of the wrestling community and others, Jared was transferred within two days to Memorial Sloan Kettering Cancer Center in New York City where he continues to be treated for pain, but not the cancer.
"It's like a race," Candace said, adding that doctors began contemplating radiation therapy for Platt, but were unsure if that would be the right course of action.
"The name of the game right now is just waiting, waiting, waiting and hoping," she said. "We're in the best hands possible and these doctors are really pushing on their end to figure out what this is."
As for Jared, Candace said her husband has his down moments but in general is remaining very upbeat.
"He really amazes me," she said. The two are parents to a 5-year-old and 6-month-old who are currently being cared for by Candace's parents in New Jersey.
Jared's brother Cameron told FoxNews.com that his current medical condition hasn't changed how inspiring he is to others. Before being hospitalized, Jared ran a blog about living with Type 1 diabetes that offered tips and stories of encouragement.
"He's absolutely amazing," Cameron said. "He's always positive, he's always smiling and he makes friends wherever he goes."
"He has taken all of the support and positivity and held it tight to his heart," Cameron said. "He's a very positive person from the start, even with news like this he didn't let him take it down a notch."
The wrestling community has also banded together to help Platt, as Reddit forums, Twitter pages, Vimeo uploads and Facebook pages have been created to help spread the word about his illness. Some of his wrestlers donned fake bears as a tribute to their coach, and t-shirts with #Plattsfight were created.
All money raised through the GoFundMe page and a fundraiser being hosted Oct. 24 at Dreamfield Sports Complex in Sparta Township, N.J., will help cover medical costs and hotel stays for the family while Platt continues treatment.