California Mom Gives Birth To Eye-Popping 15-Pound Bundle of Joy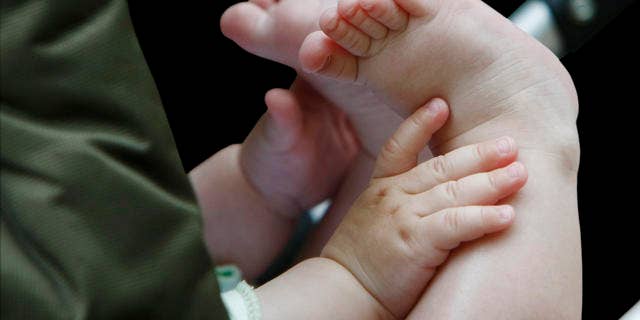 What's in those California prenatal vitamins?
Andrew Jacob Cervantez made quite an entrance into the world Thursday – weighing 15 pounds, 2 ounces.
Baby Andrew was about two feet long.
His mother, Vanessa, who is only 5-foot-1, said she was skeptical when they told her what her baby weighed.
"They had to double check, because I didn't believe them. I thought the machine was broken," his mother, Vanessa, of the Mojave Desert city of Hesperia, was quoted as saying in the Victorville Daily Press. "None of the doctors have ever delivered or heard of a baby being born that big here."
The newspaper said that, citing confidentiality rules, the Desert Valley Hospital staff would not discuss details about the baby's birth. The publication noted, however, that a staff member "said the mother has documentation confirming the baby's weight."
Baby Andrew outdid a 2011 newborn, Matthew Anthony Maldonado – another Californian – who raised eyebrows when he came into the world weighing 14 pounds, 3.6 ounces.
Maldonado was born at the Natividad Medical Center.
But while 14- and 15-pound babies may sound record-breaking, they are not the largest ever recorded newborns.
The defending champion among baby heavyweights is a 23-pound, 12-ounce Canadian born in 1879, according to Guinness World Records.
Follow us on twitter.com/foxnewslatino
Like us at facebook.com/foxnewslatino