British TV star says IBS has caused painful bloating, cruel torment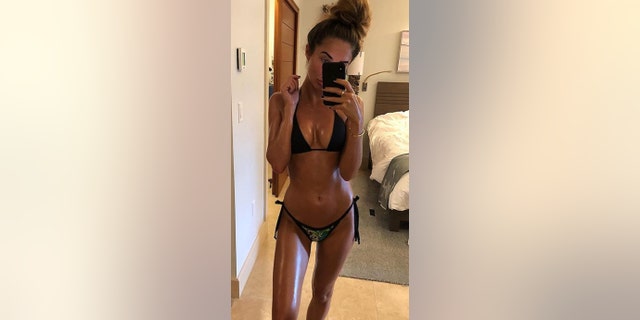 Megan McKenna has revealed her battle with IBS has led to her weight fluctuating and painful bloating.
The 25-year-old, who only discovered she had the condition last year, has been the victim of cruel trolling over her figure and has now opened up about her secret struggle.
"I didn't know what it was and people were really criticizing me, saying you look anorexic, you look skeletal, it's disgusting," she told Femail. "It annoys me that people think they have the right to say it to me or have the right to call someone fat. The trolls online are vile."
IBS, irritable bowel syndrome, is a common condition that affect the digestive system to cause symptoms such as stomach cramping, bloating, diarrhea and constipation.
DAD 'BREASTFEEDS' BABY AFTER MOM SUFFERS DELIVERY COMPLICATIONS
At the time she had just finished filming her reality TV show about her singing career and she was going through a break up with Pete Wicks.
The star, who also has celiac disease, was particularly upset because trolls suggested she looked pregnant.
Celiac disease is an autoimmune digestive condition where the intestines react to gluten and become inflamed.
"When I get really bloated my belly can swell up to the point where I literally look two months pregnant," she said. "I can go from that extreme, to having a really bad belly and losing weight - because if you can't keep [food] down, how are you going to keep it on?"
Since learning what was wrong with her, McKenna has struggled in new working environments.
DAD WHO LOST LIPS, LIMBS TO HORRIFYING INFECTION GETS NEW MOUTH MADE FROM SHOULDER SKIN, TATTOO
"If I'm turning up to a new job and I have [bowel] issues, the last thing you want to be doing is running to the toilet, it's horrible," she said.
She has been using Alflorex to help with the symptoms, which is a clinically proven probiotic.
But the star, who is now in a happy relationship with former Love Island star Muggy Mike Thalassitis, is hoping that by speaking openly about her issues she will be able to help others.
This article first appeared on The Sun.