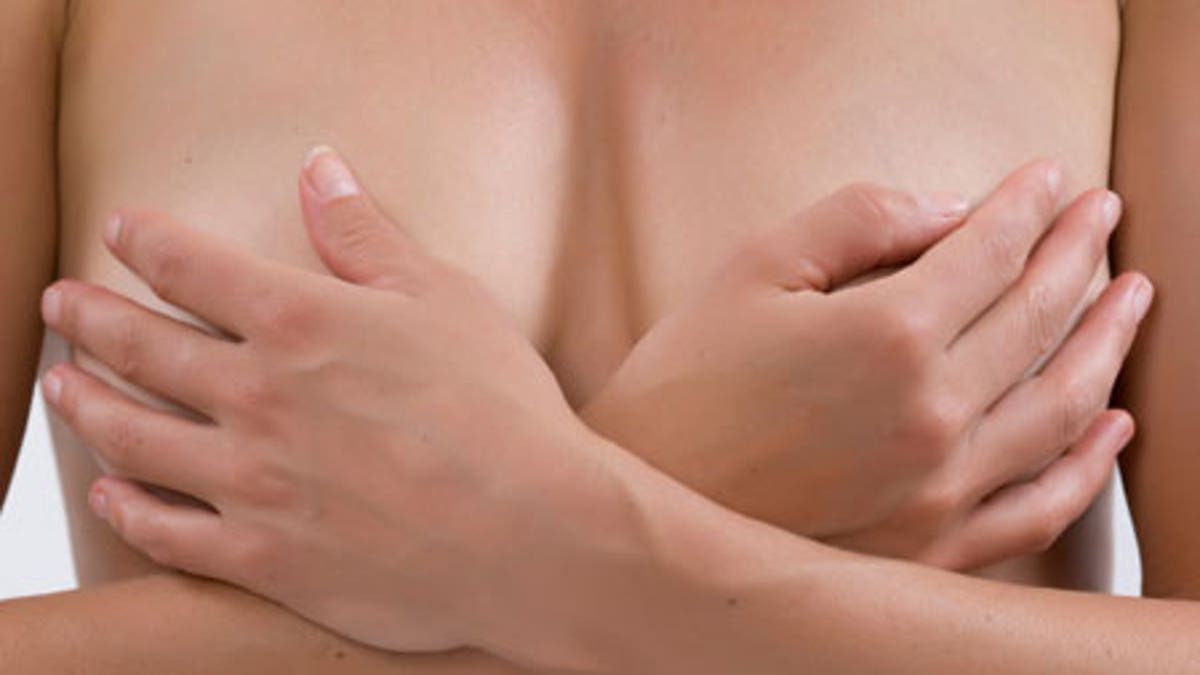 More women in the U.S. are choosing to have their breasts removed for early cancers instead of breast-conserving procedures that deliver equal results, according to a new study.
The researchers don't suggest that either choice is wrong or right. But they point to a recent 34 percent rise in the likelihood a woman will opt for total breast removal as a trend that needs further study to make sure women are being well informed about their risks.
"We don't know what's going to be happening in the future, but it's important for patients, providers and policymakers to know that this is our current trajectory," said Dr. Kristy Kummerow, the study's lead author from Vanderbilt University Medical Center in Nashville.
The complete removal of the breast – known as mastectomy – was common before research in the 1980s found that lumpectomy, which is the removal of just the tumor, provides equal outcomes, especially for early cancers.
Kummerow and her coauthors write in JAMA Surgery that rates of lumpectomy, or breast conserving therapy, rose over the years, but then began declining again.
For the study, they used data on 1.2 million women who had surgery for early-stage breast cancer between 1998 through 2011. The figures came from the National Cancer Data Base, which captures about 70 percent of newly diagnosed U.S. cancers.
The percentage of women who were eligible for lumpectomy but chose mastectomy increased from about 34 percent in 1998 to about 38 percent in 2011. The odds of women choosing mastectomy rose by about 34 percent between 2003 and 2011.
Rates of breast reconstruction increased from 12 percent in 1998 to 36 percent in 2011. Rates of removal of both breasts when only one was found to have cancer rose from 2 percent in 1998 to about 11 percent in 2011.
"It's hard to say what's going to happen," Kummerow said. "If the trajectories are going to continue or if it's going to flatten out."
The increase in mastectomy rates is largely attributable to cases where a woman has both breasts removed after cancer is found in one breast and cases of mastectomy with breast reconstruction, the researchers found.
The U.S. requires insurers to pay for reconstruction after mastectomy.
The study team notes that tests for genetic mutations that increase breast cancer risk are not likely driving the trend toward more mastectomies.
Previous research suggests that doctor recommendations, patient concerns, use of breast MRIs and desire by the patient for breast symmetry are tied to the decision, they write. Women without genetic risk factors also tend to overestimate the risk of cancer occurring in their second breast.
In an accompanying editorial, Drs. Bonnie Sun and Michael Zenilman from Johns Hopkins Medicine in Baltimore write that doctors must make sure treatment decisions are not based on misconceptions.
"At least in my personal experience, there is this predisposition out of fear and talking to friends that bigger treatment is better," said Dr. Richard Bleicher, a surgical oncologist at Fox Chase Cancer Center in Philadelphia.
Bleicher, who wasn't involved in the new study, told Reuters Health that many women with early-stage cancer move away from mastectomy when he compares it to lumpectomy.
He said mastectomy requires a more extensive and longer operation than lumpectomy. The risk of complications with mastectomy is also higher. It may reduce the risk of cancer reoccurrences, but outcomes are equal to lumpectomy.
Earlier this year, a study also published in JAMA Surgery found 94 percent of women who chose lumpectomy between 1998 and 2008 had not died of breast cancer after 10 years, compared to 90 percent of women who chose mastectomy (see Reuters Health article of January 16, 2014 here: reut.rs/1F3ZVz0).
"The bottom line is there is no difference at all for survival if you have mastectomy or breast conservation therapy," Zenilman told Reuters Health. "What we have already noticed is the rates of mastectomy have been increasing over the last 15 years. This study basically confirms that this is happening."
It's important to keep track of breast cancer patients' decisions, because the National Accreditation Panel for Breast Centers says lumpectomies must be performed in at least half of patients with early-stage breast cancers, according to the researchers.
At this point, the researchers write, 62 percent of women are still choosing lumpectomy at those accredited centers.
Kummerow said it's important to know that women may also make decisions to have mastectomy for reasons that aren't captured by these data. For example, tumor size relative to breast size and family history may be taken into account.
"Ultimately it ends up being something that you and your provider decide on together," Bleicher said.