Breast cancer survivor raises nearly $5G by running over 1K miles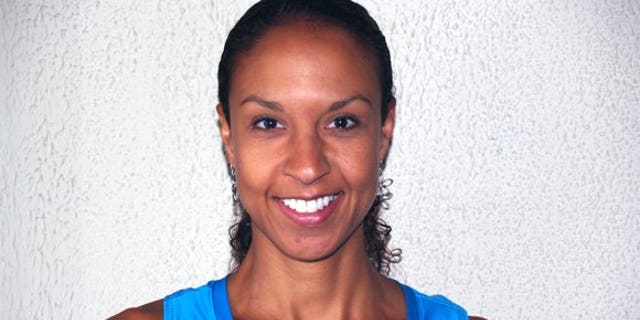 NEWYou can now listen to Fox News articles!
When avid runner and mother-of-two Davina McNaney was diagnosed with breast cancer in 2012 at age 40, she was devastated. But after undergoing a double mastectomy and reconstructive surgery, the 44-year-old Pinckney, Michigan, resident has taken back her health and is using passion to raise awareness of the disease she beat, People magazine reported.
The lifelong marathon runner has completed 1,357 miles this year alone, raising $4,742 through donations from her supporters.
"My running gives purpose to a cause that is important to me," McNaney told the magazine. "I didn't like when people looked at me like I was sick or weak when I was diagnosed, so I decided to do something about it."
McNaney reportedly began long-distance running at age 30, incorporating runs into her daily routine four to seven times a week. When she was diagnosed with early-stage ductal carcinoma in situ (DCIS) breast cancer, she thought undergoing surgery was her best option because breast cancer runs in her family. Three months later, she hit the pavement again, running a 5K then completing a half-marathon in Detroit before returning to full marathons.
Seeing McNaney pick up the hobby again, someone suggested she begin running to raise awareness of breast cancer. While McNaney was initially reluctant, she eventually decided she couldn't sit idly by as other women bypassed preventative mammograms.
"I had a nagging feeling that I could encourage people and inspire people and raise money and I literally woke up one morning and I was like, 'I have to do something and it's going to be a really big run,'" she told People.
From there, she set off on longer runs— among them a 470-mile run from her hometown to Sodus Point, New York, raising $23,000 online for the Breast Cancer Research Foundation along the way.
"Cancer really wipes everything out of you and you feel like you've been hit with a sledgehammer," McNaney told People. "So it was important to me to get back to the person I was before and to bring awareness."