Boy's watery eye leads to cancer diagnosis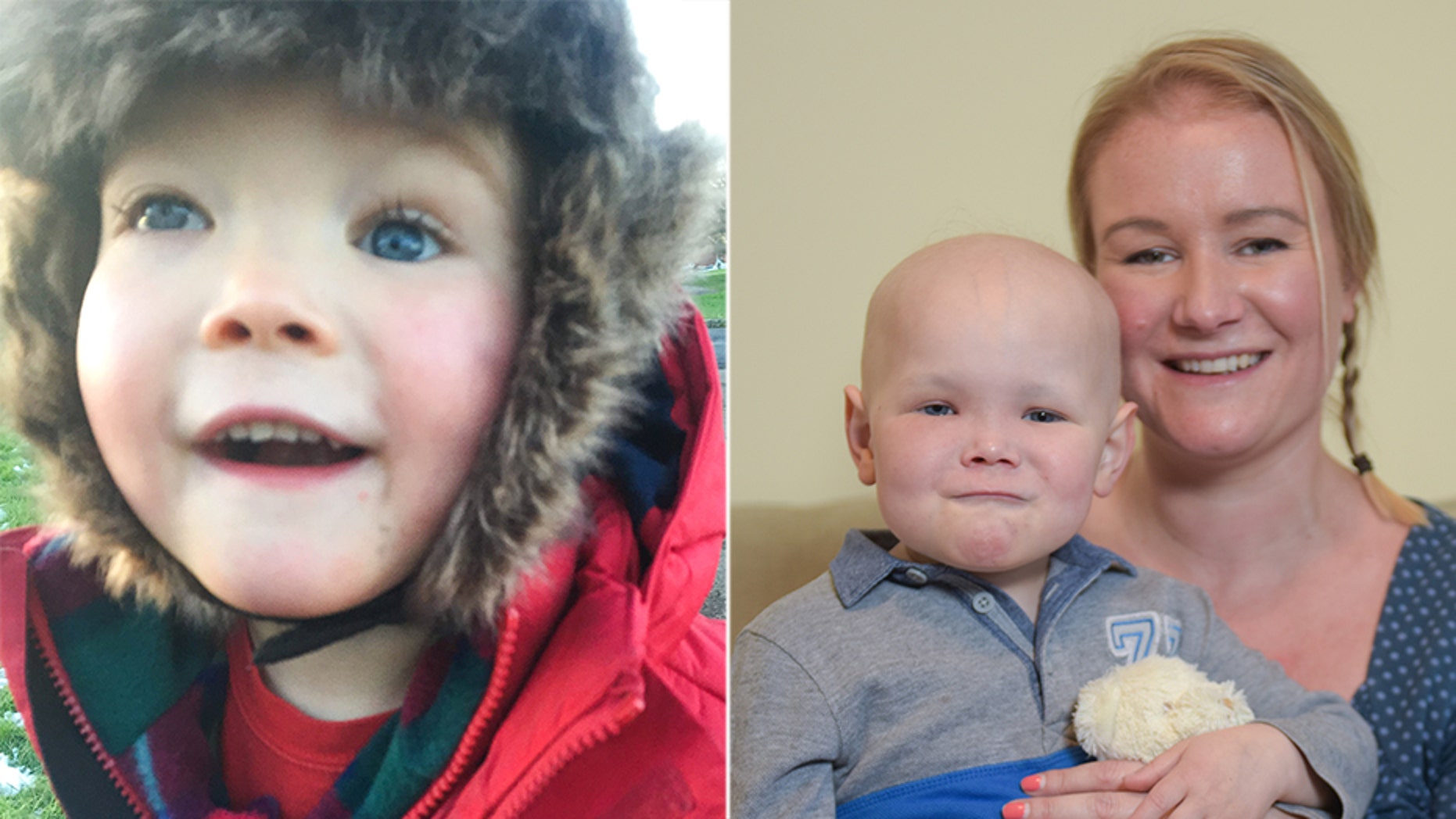 A 4-year-old's mother who thought her son's watery eye was either a common cold or a case of conjunctivitis is speaking out after the boy's symptoms were actually signs of a rare cancer.
"It's so rare and unexpected that it's hard to look for," Carly Cooke, Harri Cooke's mother, told Caters News Agency.
FAMILY FEELS 'CHEATED' AFTER 20-YEAR-OLD'S SEPSIS DEATH
Last September, when the Gloucestershire boy's face began to swell, his mom took him for further testing. In January, he was diagnosed with Ewing's sarcoma, a rare type of bone or soft tissue cancer that can occur in the bones of the legs, arms, feet, hands, chest, pelvis, spine, skull or other parts of the body. According to the National Cancer Institute, it's most common in adolescents and young adults and can cause pain or swelling, lumps, fever or broken bones.
"It didn't seem to bother him, he was so happy all of the time," the mom told Caters. "But when his face began to swell we were referred from our GP (general practitioner) to an eye specialist. Once we arrived, six doctors turned up, and they all seemed really worried."
Cooke said the cancer had caused the bone structure around her son's eye to change, and six days after his diagnosis he began treatment, which included trips to the U.S. Family and friends helped fundraise for his blood transfusions, chemotherapy and proton beam treatment.
COLLEGE STUDENT DIES FROM ADENOVIRUS, 5 OTHERS SICKENED
The boy's cancer is now in remission, but Cooke and her husband, James, are concerned about the potential future damage that the treatment may have caused.
"The medication is so much harsher to children," she told Caters. "Harri's treatment means that he could have growth issues, teeth problems and is more likely to have cancer later in life."