Boy's golden retriever can detect his seizures hours in advance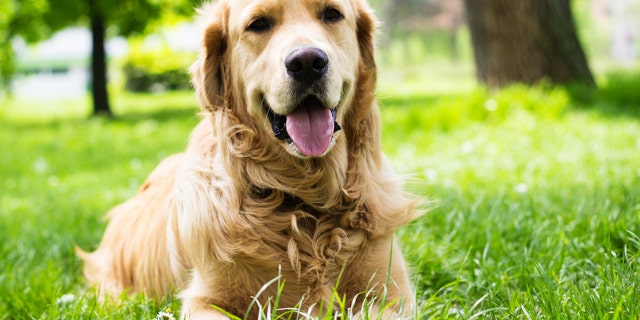 NEWYou can now listen to Fox News articles!
The bond between a Utah boy with severe epilepsy and his service dog, Dopey, are tugging at heart strings across the nation.
PEOPLE reported that the pair have been inseparable since 2013, when the 4-year-old golden retriever began assisting 12-year-old Britton Voss, of Clearfield, who is developmentally delayed.
Dopey, who is often found lying calmly by Britton's side, is trained to tip off the boy's teacher or parents, fetch his medicine or even call 911 when he senses Britton will seize, Deseret News reported.
That he can predict Britton's seizures hours in advance has caught scientists' attention and shocked Britton's teacher, Melissa Lovell, at Sunset Junior High, the news website reported.
Deseret News reported that about two months ago, Dopey began nudging, panting and licking Lovell's pregnant belly to alert her that something was wrong. One hour later, Britton began seizing.
"I looked at (my lead aide), and we just both looked at each other like … 'That is unbelievable,'" Lovell told Deseret News.
In Lovell's functional skills class, Dopey also acts as a seizure alert dog for Britton's classmates.
"He's a member of our team," Lovell told PEOPLE. "His presence has calmed some of my students down when they simply look at him. I have one student who loves to talk about Dopey's 'chocolate chip eyes.' He and the other kids see him as another student— an extension of Britton. This is not just a dog. Dopey's an angel."