Family fights to keep therapy pig after health department intervenes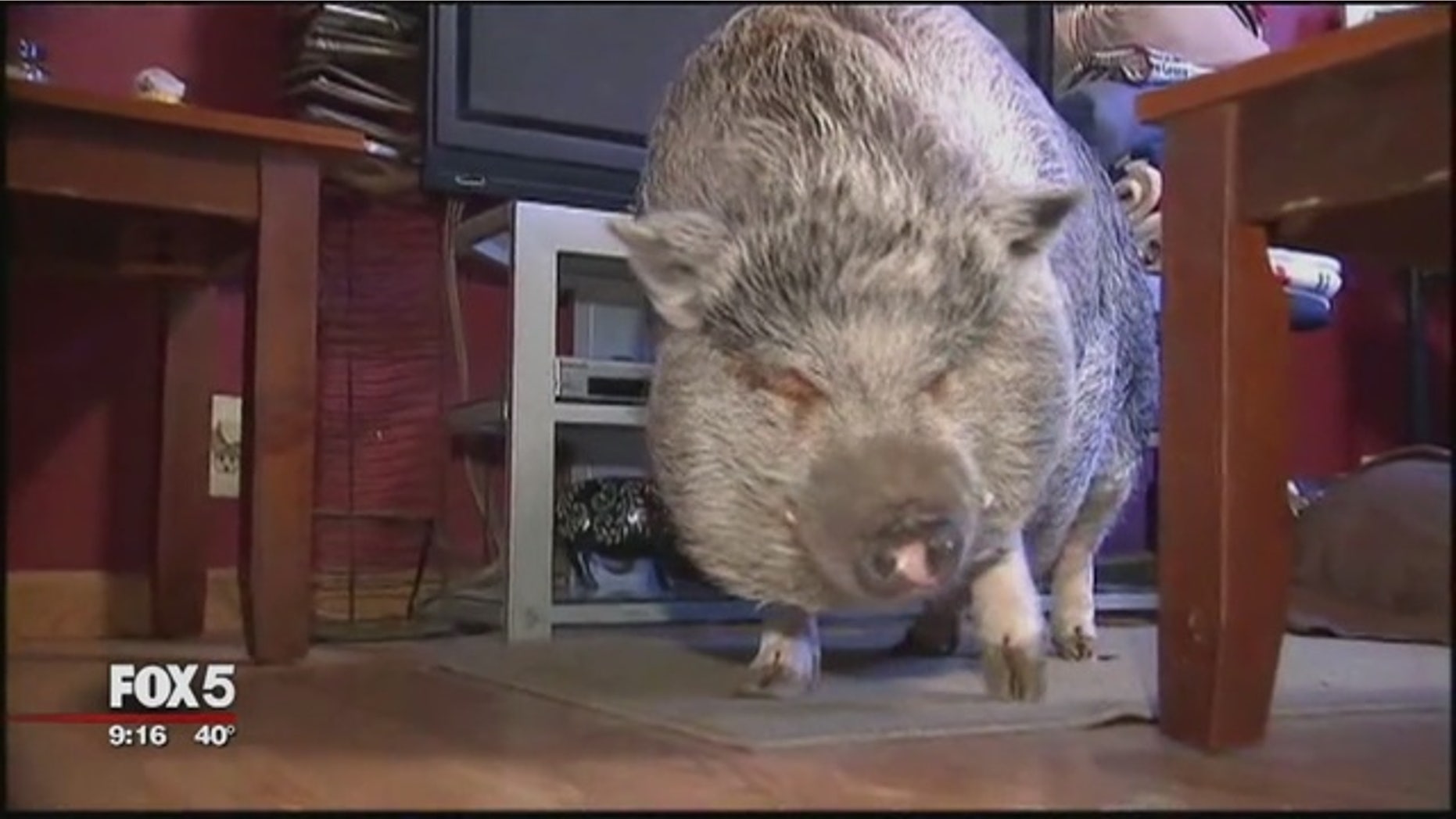 The family of a New York man battling cancer is fighting the city's health department ruling that ordered their father's 180-pound therapy pig to be removed from the home. Cristy Matteo, the unidentified man's daughter, said the ruling requires the family to rid of Wilbur by the end of January, Fox 5 NY reported.
"The Health Code prohibits pigs to be kept as pets in New York City …  among other reasons, there is no USDA-approved rabies vaccine for pigs," city health officials said, according to the report.
The family claims the health department is overriding a previous court ruling that said they could keep their pet. For now, an animal refuge in North Carolina has offered to take the pig, Fox 5 NY reported.
"That's where he'll go," Matteo told the news outlet. "All I can do is pray and hope there is some kind of loophole out there."