Boy with autism will likely get to keep therapy ducks, report says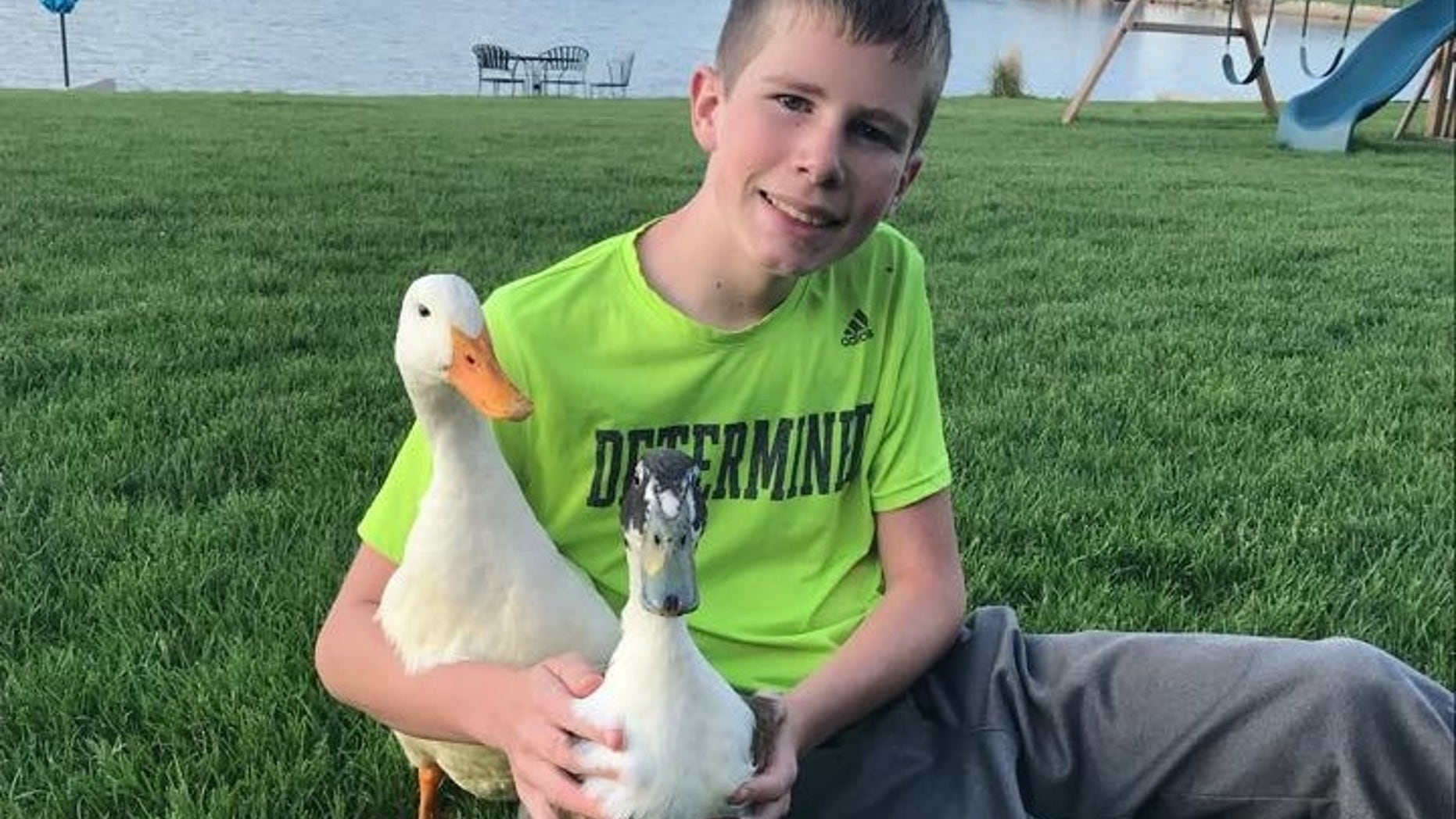 The Michigan boy with autism who is at the center of a heated debate involving his therapy ducks will likely get to keep his emotional support animals at home.
Dylan Dyke, whose parents received a nuisance order from their Georgetown Township officials over the two ducks in May, did not attend the zoning appeals board meeting on Wednesday, but plenty of supporters wearing T-shirts sold through an online campaign did.
The 12-year-old boy went viral after his parents, Mark and Jen, shared their plight with the "Dylan's Duck Adventures" Facebook page. Neighbors upset over the ducks' smells, sights and sounds had complained to townships officials, who then gave the family a June 6 deadline to rid of the animals, named "Nibbles" and "Bill."
"The ducks are free to roam around when their autistic child is present, but often stray from the property and defecate on others (sic) lawns, beaches and patios," one alleged complaint said, according to 24 Hour News 8.
Another neighbor complained that the ducks were aggressive and mean.
MIDDLE SCHOOL FOOTBALL PLAYER DIES AFTER MEDICAL EMERGENCY DURING PRACTICE
While the three-hour meeting was dismissed on Wednesday without an official vote, members said regulations on keeping and maintaining the ducks would be part of the resolution. Another meeting was set for September.
"Nobody wants to hurt Dylan," a father of one of the neighbors who had complained, told WOODTV. "Nobody's against the ducks. The issue here is cleanliness."
The family said they considered the meeting a win and thanked Dylan's vast supporters.
"People we don't even know, we've never met, came and shared their personal stories," Mark Dyke told Fox 17. "Advocating for a little autistic boy they've never met yet, just to see the outpouring of support was really touching."