Boy off ventilation after being bitten 3 times by deadly snake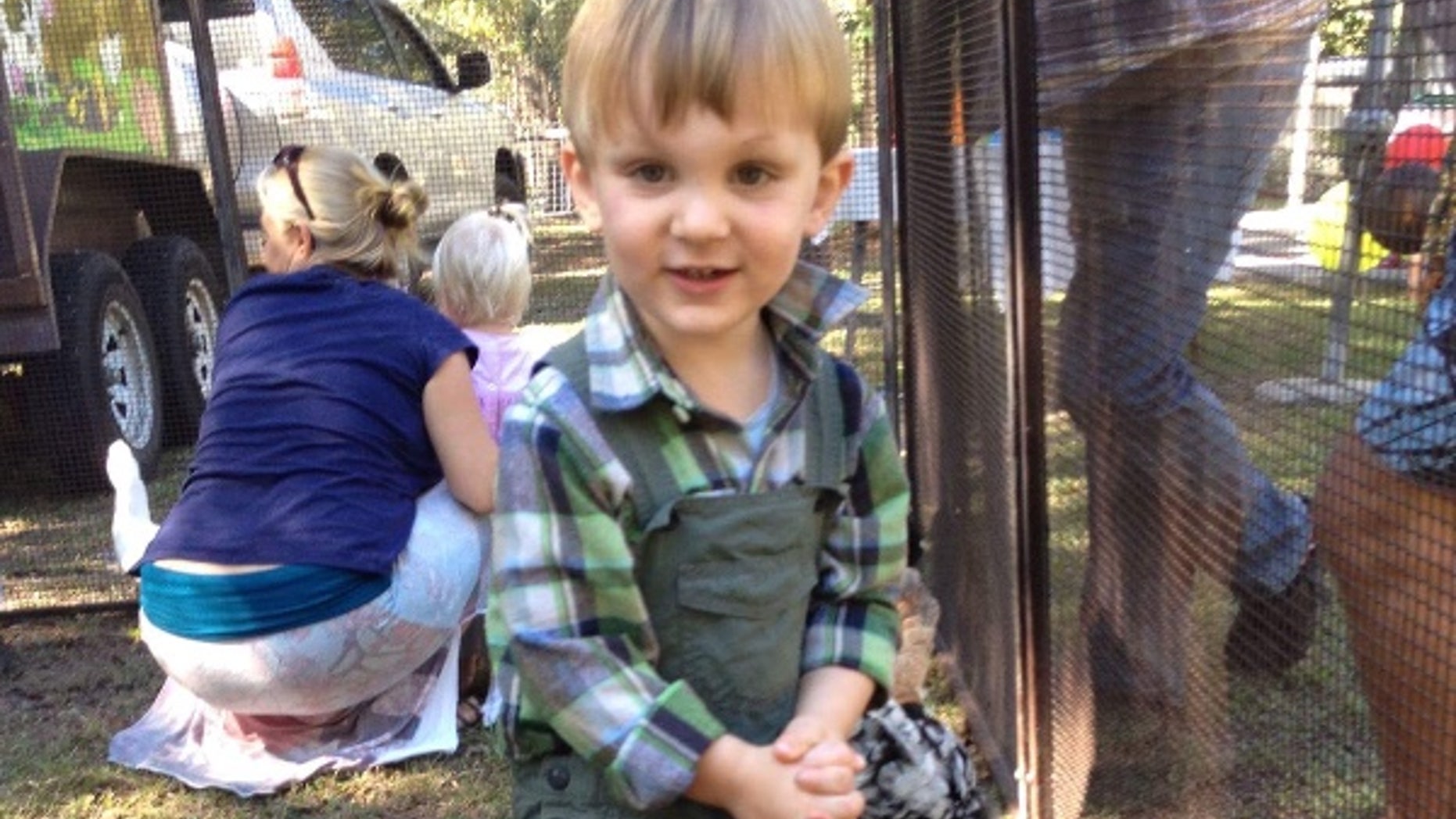 In late September, a deadly snake bit a 2-year-old Australian boy, sending him into cardiac arrest. After being airlifted to Lady Cilento Children's Hospital, the boy is now breathing on his own and preparing to move from the hospital's intensive care unit to the neurology ward.
Eli, whose last name has not been disclosed, lives in rural Queensland. He was collecting eggs from his family's chicken pen when he was bitten by a coastal taipan on Sept. 26, 9news.com.au reported.  The species is regarded as the most dangerous snake in Australia, according to the Australian Museum.
Family friends set up a GoFundMe page for the boy, whose mother, Brittany, is pregnant. Supporters say the family has dropped everything to be by the boy's side at the hospital, which is about 300 miles away.
Eli has suffered brain damage due to the cardiac arrest and subsequent lack of oxygen to his brain, and doctors will run tests as he recovers to determine the extent of the damage. According to an update on the GoFundMe page by Brittany, Eli's occipital lobe, which is responsible for visual perception, is the most affected, and Eli's limitations could range from being unable to recognize objects to hallucinations and blindness. The boy may also have motor function impairment.
"We are now ready to walk this path with our little boy," Brittany wrote in the update. "The past is the past, and he is changed forever. So are we."