Boston Marathon first responders seek out counseling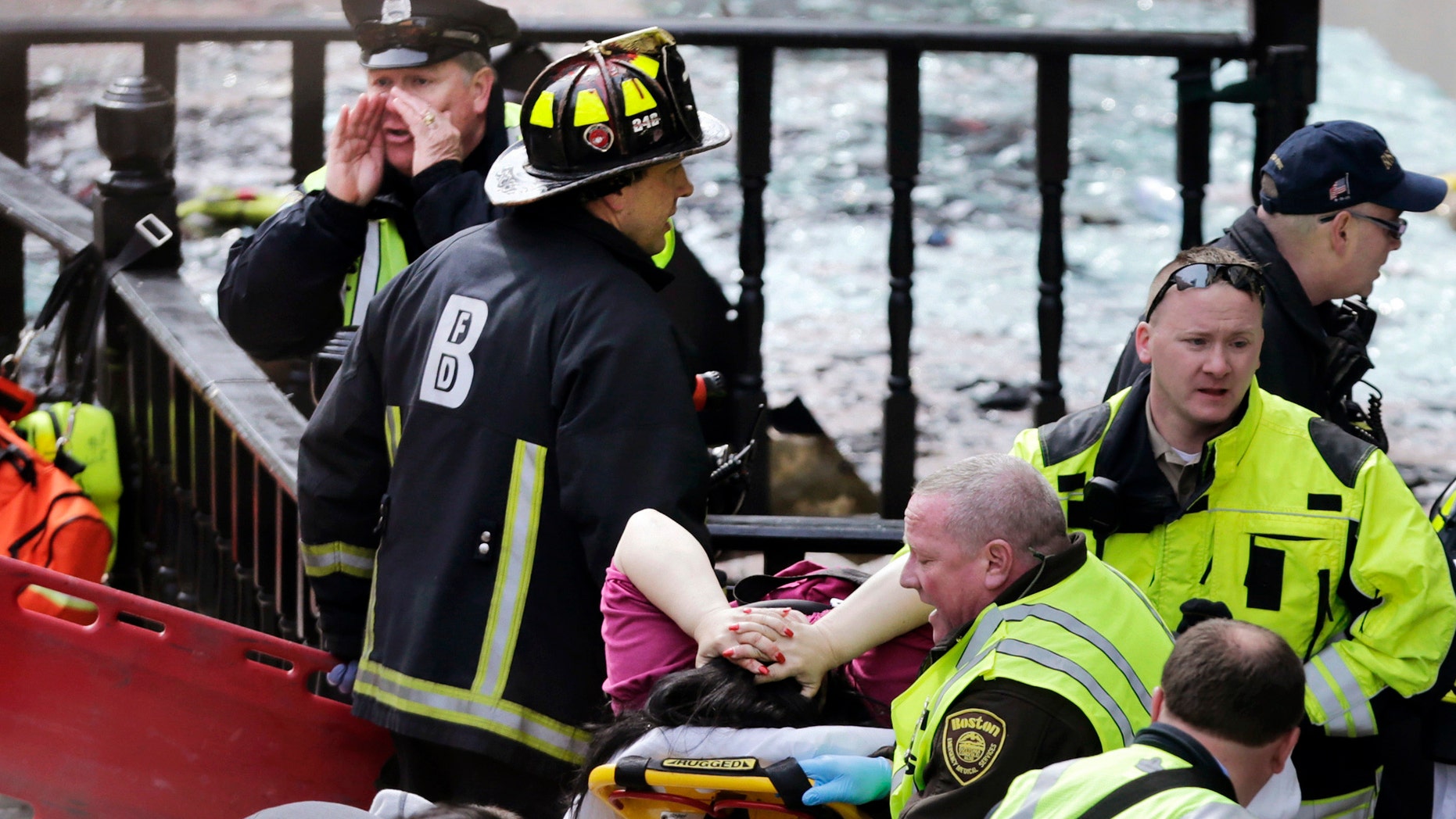 First responders to the Boston Marathon bombing are openly seeking mental-health counseling, in a sign of how attitudes have changed toward the treatment of psychological trauma after Sept. 11, 2001, and the Iraq and Afghanistan wars.
The Boston Fire Department said its counselors have been working long hours to help firefighters cope with seeing children and others injured by bombs.
Police Commissioner Ed Davis is the most high-profile official to call for large-scale counseling efforts, a seemingly unusual gesture from the commander of a large police department.
"Officers that I have talked to have been extremely traumatized and saw things that you would see on a battlefield. We are extremely concerned about that," said Mr. Davis, who added he would seek out a therapist himself.
Though psychological trauma, which can eventually lead to post-traumatic stress disorder, became a widely recognized problem after the Vietnam War, the promotion of mental-health counseling for Iraq and Afghanistan war veterans has accelerated a trickle-down effect to civilians and first responders.
Among them is Boston firefighter Charles Buchanan Jr., a 41-year veteran who used to deal with particularly grisly calls at the local pub. "That's how we coped with death. We went to the nearest barroom with each other and drowned our sorrows," Buchanan said, adding the incidents were never brought up again. "It was a macho thing."
Since Buchanan, 63, sprang into action at the marathon bombing—he was there to cheer on three nieces in the race—he said he isn't sleeping well and is plagued by memories.
Buchanan treated a young girl, trying to use his belt as a tourniquet on her, but he said it was too big for her tiny leg. He said he stopped an ambulance, full of injured people, asked the driver take the girl and then continued to help others, some of whom had smoke coming off their bodies. The girl survived but lost her leg, he said.
Too shaken to return to work, Buchanan is trying a once-unimaginable approach: counseling. He said it helps to talk to someone who cares.