Black patients may do better at hospitals with more racial diversity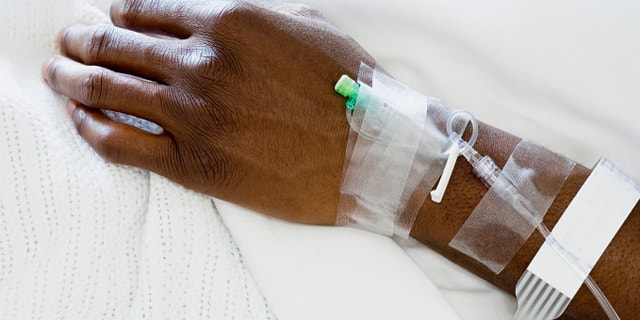 Black patients may do better when they're treated at U.S. hospitals with more racially diverse populations, a recent study of outcomes for common gastrointestinal problems suggests.
Overall, black people were about 19 percent more likely to die or experience serious complications than white patients, the analysis of nationwide hospital data found.
But when black people received treatment at hospitals with more diverse patient populations, they were 20 percent less likely to die or experience major complications than counterparts seen at hospitals with less racial diversity.
While the study can't prove diversity improves outcomes for black patients, the findings suggest that doctors may do a better job of caring for minorities when they routinely see patients from a broad variety of racial and ethnic backgrounds, said lead study author Dr. Philip Okafor, a researcher at the Mayo Clinic in Rochester, Minnesota.
"Our underlying hypothesis is that hospitals and providers that treat more minority patients have higher levels of cultural competency," Okafor said by email.
Previously, researchers thought black patients might have worse outcomes because they didn't get to the hospital soon enough or because they had multiple complex medical issues that complicated their care, Okafor added.
"However, our results demonstrate that even when African-Americans came to the hospital for care, they had poorer outcomes in hospitals that treated a lower proportion of African-Americans," Okafor said.
To assess how the diversity of patient populations influences outcomes for black people, Okafor and colleagues analyzed data on more than 848,000 admissions at almost 3,400 hospitals nationwide.
They focused on five common gastrointestinal problems - cirrhosis and alcoholic hepatitis, gastrointestinal hemorrhages, gastrointestinal obstructions, irritable bowel disease and gallbladder surgery.
At the hospital level, the majority of patients were white, and the proportion of minorities typically ranged from 26 percent to 30 percent.
Hospital charges overall were 36 percent higher for black patients than for white people, researchers report in The American Journal of Gastroenterology.
However, when black patients were seen at hospitals with more diverse populations, their charges were 51 percent lower than if they were seen at hospitals with less diversity.
Black patients also had slightly shorter hospital stays, an indicator of the quality of care, when they were treated at hospitals with more diverse patient populations. The difference was less than a day, though.
Limitations of the study include its reliance on claims data used for billing purposes, which doesn't capture nuances like quality of care, the authors note. The researchers also lacked data on the diversity among clinicians, which might influence outcomes for black patients.
Often, hospital outcomes are related to volume, with patients getting better surgery results when surgeons do more of the same procedure.
"There could be a volume effect with racially diverse hospitals simply treating more minority patients," said Dr. Daniel Chu, a researcher at the University of Alabama at Birmingham who wasn't involved in the study.
"In many of these circumstances, by treating the same situation repeatedly, a system is present or developed that provides standardized and consistent care not only on the medical front, but also in other dimensions such as social support, financial support, easy access, etc.," Chu added by email. "These other dimensions may be particularly important or needed for minority patients."