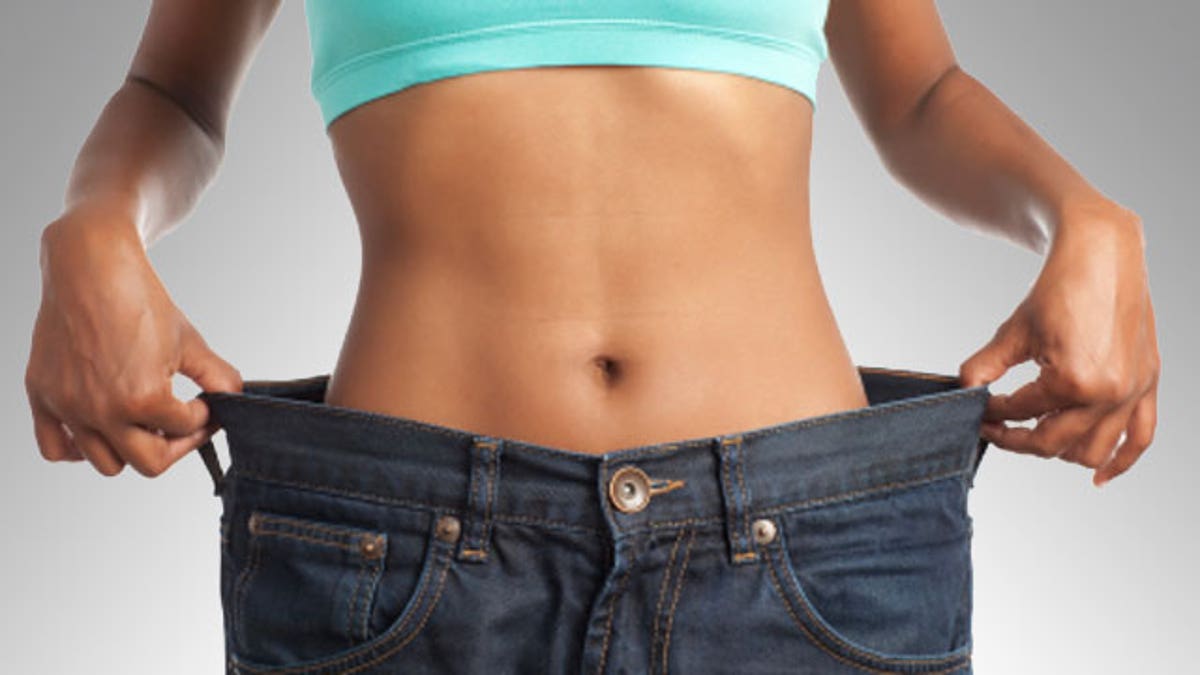 My approach to training changed dramatically throughout my experience as one of the trainers on The Biggest Loser. Getting to know each person was an important reminder that to get the body physically fit, you must first get mentally and emotionally "fit." I don't consider myself a trainer anymore. I don't just help people train; I help them change their lives. The physical transformation people go through when they work with me can come and go, but the mental and emotional transformation will last them a lifetime.
My approach is simple now: Activate people emotionally so they are 100 percent committed. Educate them so they understand what they are doing, why they are doing it and how they can continue to do it on their own. Inspire them by leading by example yourself. Inspire them to lead by example to others and pay it forward.
I recently spent 16 weeks working with Rocco Whalen, a celebrity chef in Cleveland, on changing everything about him – how he trained, how he ate and how he felt. At his heaviest, he tipped the scale at almost 400 pounds. When I left Cleveland on New Year's, he weighed 255 pounds.
Many of the "techniques" for getting Rocco his extreme results were not from a textbook, and as a pre-med student and graduate student, I read a lot of books. I drew on my life experiences as an adopted child, an overweight teenager, an athlete, and someone who would not give up on myself. My science background definitely helped in his transformation, but the bond I created, the trust I built and the respect I earned with Rocco, are what inspired him to commit to the program and me. He transformed his body, he transformed his life and, ultimately, he saved his life.
Activation
If you don't have an emotional connection to why you are trying to accomplish your goals, the odds are you won't reach them or will quit trying. I always say, "Get emotionally connected and the rest will follow." Long-lasting results are not given; they are earned and they come with a price, like facing fears, physical discomfort and emotional transformation. At the surface, many people's goals are to lose weight, tone up, feel better, etc. But superficial goals get superficial results that usually fade.
Dig a little deeper, and the "why" is usually unveiled: to be more confident, to be more happy, to feel sexy again.
The "why" is key because you can become emotionally connected to it, and once you "Activate," you won't turn back. I remember the moment when this happened for Rocco. We were outside his house during a very tough workout, and he broke down emotionally about his late mother and his relationship with her and food. He finally came to terms with feelings and emotions he had been hiding for years, which gave him a new sense of him and "why" he was on this journey.
Education
Knowledge is power, but "applied knowledge" is super-power. Reading a textbook or knowing what's right and wrong is not enough. You need to put what you learn into practice and do it over and over again until it's a habit. I always say, "Seeing is not believing. Doing is believing."
There is a lot to learn about fitness, nutrition and emotions, but once you do, you can master them instead of them mastering you. Rocco's first major lesson was in nutrition -- he had no idea he was consuming over 7,000 calories a day! He also did not understand the difference between different types of training and how it affected his body. Over the 16 weeks he learned many things: calories, portion size, meal timing, cravings, metabolism, corrective exercise, strength training, aerobic vs. anaerobic training, and most of all, himself.
_____________________________________________
More from AskMen:
Top 10: Weight Loss Motivation Tips
Extreme Weight Loss Techniques
Intermittent Fasting For Weight Loss
_____________________________________________
Inspiration
Motivation is good, but inspiration is better. You can be motivated by fear or anger, and it is usually a mental thing that can pass. Inspiration hits you right in your heart and lasts a lifetime. When you walk your talk, you will inspire others; inspiring others will make you walk your talk. That's why I always say, "Inspire to be inspired." Go out and inspire someone, and I guarantee it will come back to you tenfold.
For Rocco, inspiring his friends, family, coworkers and paying it forward to his community has absolutely kept him on his path and kept him losing weight. He is a true role model now. He paid his dues through blood, sweat and tears, and is now paying it forward by changing his menu with healthier options, doing community workouts and sharing his story to help inspire others.
Rocco Whalen Recipe Re-do
Rocco's famous restaurant Fahrenheit, was a runaway hit the moment it opened its Cleveland doors in 2002. But even its rising star chef could not anticipate the heat he would generate with this Tremont gem. Before owning his restaurant, he worked in the kitchens of restaurants owned by Wolfgang Puck, often toiling side by side with Puck at Spago, Obachin, Granita, and Chinois. Gourmet magazine listed Fahrenheit in its Guide to America's Best Restaurants. Restaurant Hospitality named Rocco a "Rising Star." Rocco at his heaviest weighed over 390 pounds. After working with me, his life changed. He went from 5,000 calories+ a day to 1,500-1,800 a day. He recently lost over 130 pounds and still counting.
Here, Rocco has modified his favorite "guys" meal for AskMen:
The best marinade to kick up Pork or Skinless Chicken Breast
1 tbsp adobo paste
1 tbsp light soy
2 tsps lemon juice
2 tsps yuzu lime juice
2 tbsp grape seed oil
Mix all ingredients and pour over protein at least 12 hours prior to grilling -- look out, men, the women are going to love this -- and pair with steamed broccoli or cauliflower.
Puree of Carrots
3 carrots peeled
1 potato peeled
1/2 tbsp truvia or stevia
1 tbsp sodium-free togarashi or garlic Mrs. Dash
1/2 tbsp cinnamon
Salt and pepper
1/2 cup almond milk
Boil carrots with potatoes till they are fork tender, add all other ingredients to mixing bowl and blend in mixer till you get a
smooth consistency. Works with proteins or freshly caught fish.
Red Pepper Salsa
1 roasted red pepper
1/4 cup chopped pine nuts
1/4 cup chopped parsley
1/4 cup chopped basil
1 tbsp lemon zest
1 tbsp chopped capers (rinse thoroughly)
3 cloves roasted garlic
1 tbsp to 2 tbsp extra-virgin olive oil
All ingredients combined to serve as a dip for chips, or atop some fish.
Low-Fat Breakfast
6 egg whites with green veggies in early morning (pre-workout)
Or
Shakeology powder with almond milk, peanut butter powder, maca, acai, gogi, and pomegranate powder
Or
Pure Protein Bar
Low Fat Lunch
5 oz grilled chicken
2 cups mesclun greens
1/2 cucumber
3 olives
1 tomato diced
Tahini-yogurt dressing
Hot sauce
Snack
Green apple or celery sticks with 1 tbsp all-natural peanut butter
Dinner
5-7 oz pork chop or salmon
2 cups steamed veggies (broccoli and cauliflower) or spinach and kale
Late Night
1 oz gogi berries