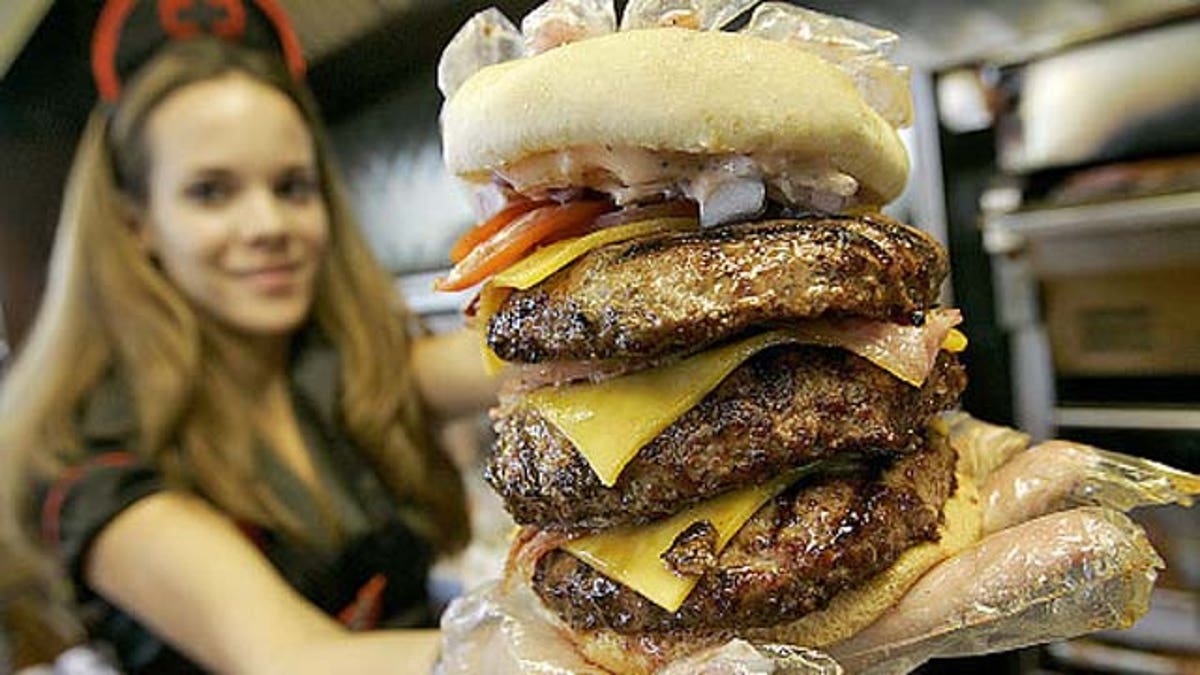 It's a clash over coronary-causing cuisine. New York City's 2nd Avenue Deli filed suit Tuesday to beat back a challenge to sales of its "Instant Heart Attack Sandwich" and a planned "Triple Bypass Sandwich."
The famed Jewish-style restaurant says it got an accusatory letter from lawyers for Arizona's Heart Attack Grill, which specializes in fatty food with a "taste worth dying for."
The March 29 letter alleged infringement of the medical-themed hamburger joint's trademarks and "unequivocally threatened" legal action.
SLIDESHOW: 11 Foods to Die For
But court papers state there's "no likelihood of confusion" between the kosher eatery in Manhattan and its adversary from the Southwest, insisting that "the food sold, as well as the clientele served, could not be more different."
"The defendant's Triple Bypass Burger is more precisely a cheeseburger, and as such is decidedly not kosher and unsuitable for the Second Avenue Deli's customer base," according to the Manhattan federal court filing.
"Similarly, anyone looking for a milkshake, cheeseburger or French fries cooked in lard will not find them at the Second Avenue Deli."
The suit also notes that the 2nd Avenue Deli has been serving its popular Triple Bypass Sandwich — a half-pound of deli meat crammed between two large potato pancakes that sells for $23.95 — "since before the Heart Attack Grill even existed."
A lawyer for the Heart Attack Grill did not respond to a request for comment.