Baby named Frankenstein born on Halloween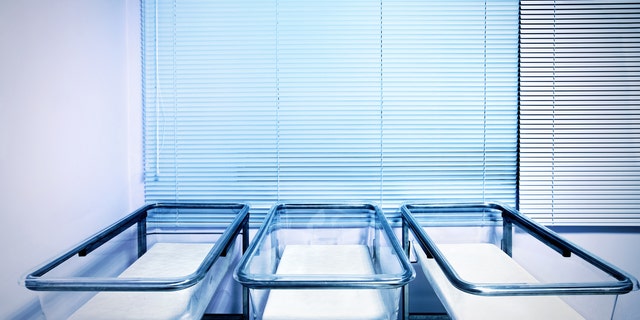 Frankenstein is born again – this time, on Halloween.
Florida parents Kyle and Jessica Frankenstein welcomed their baby, Oskar Gray Frankenstein, into the world early Tuesday at the Winter Park Memorial Hospital outside of Orlando, WKMG Orlando reported.
"He was due four days ago and he decided to wait until Halloween," her grandmother Jennifer Frankenstein told the station.
The baby weighed in at six pounds and 9 ounces, and is 20 inches long, The Associated Press reported.
MOM FINDS HEROIN IN DAUGHTER'S HALLOWEEN CANDY
Jennifer Frankenstein also said she has a 13-year-old daughter who shares a birthday with "Frankenstein" author Mary Shelley.
"Everybody's safe and sound and we're super excited," she told the station.