Australian father arrested for giving cancer-stricken daughter cannabis oil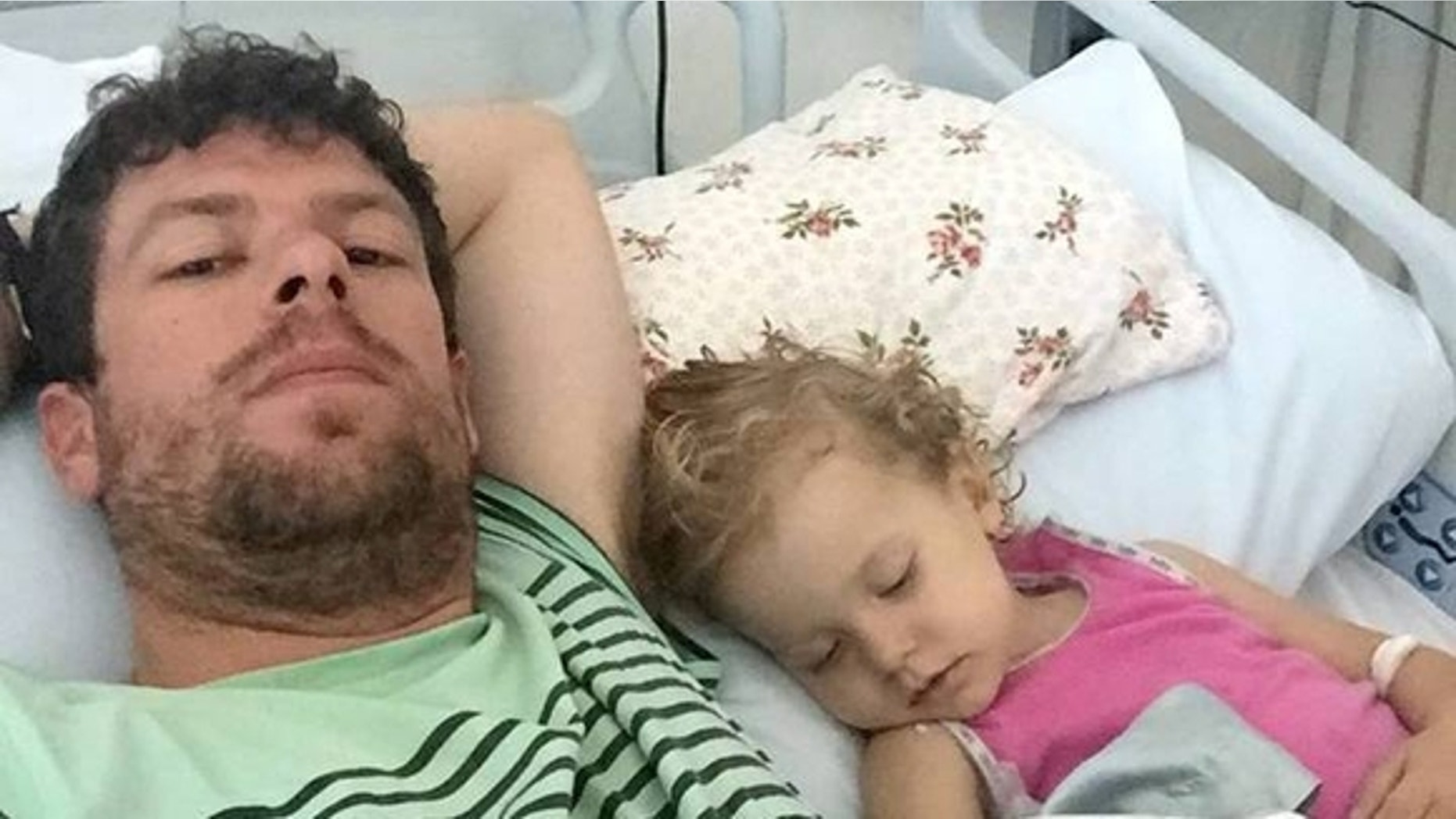 More than 100,000 people have signed a petition in support of an Australian father who is facing jail after giving his daughter cannabis oil to ease her cancer symptoms.
Adam Koessler, father to 2-year-old Rumer Rose, who is battling Stage IV neuroblastoma, was charged in January and is barred from seeing her, Metro.co.uk reported.
Koessler was arrested in Brisbane where he was meeting Rumor's oncologist, and charged with supplying dangerous drugs to a person under 16 and possession of dangerous drugs, the news site reported.
"Her cancer-ridden little body was alive again— Rumer had almost instant quality of life," Koessler told the Newcastle Herald. "She would say, 'Daddy, tummy's not sore,' and she would be able to eat like a champion and begin to gain weight," he said of the cannabis oil treatment.
"Her skin color came back,  her eyes were sparkling again and we just looked at each other in complete amazement," Koessler said.
Now, a Change.org petition is calling for his release. "Adam Koessler is a loving father who was arrested on 2nd January 2015 to administering medicinal cannabis oil to his daughter Rumer Rose after she was diagnosed with stage 4 Neuroblastoma."
"Adams bail conditions prohibit him from having direct or indirect contact with his own child who is in the Lady Cilento Children's Hospital – South Brisebane. On the 9th January 2015, Rumer was moved to Intensive care after having seizures," the petition reads.
"It is inhumane and unjust to keep a parent, who acted out of love for his child, wanting to prolong her life, away from her during such severe illness."
The petition calls on justice minister Jarrod Bleijie and Queensland premier Campbell Newman to intervene.
"Adam Koessler deserves to have his parental rights to see his child reinstated, the charges against him dismissed by a court, and the right to decide the treatment options for his own child," the petition reads.
Nearly 50,000 have also joined a Facebook page entitled Fearless Father in support of Koessler.
Koessler is expected to be sentenced Tuesday.