Athlete with Down syndrome first to conquer Grand Teton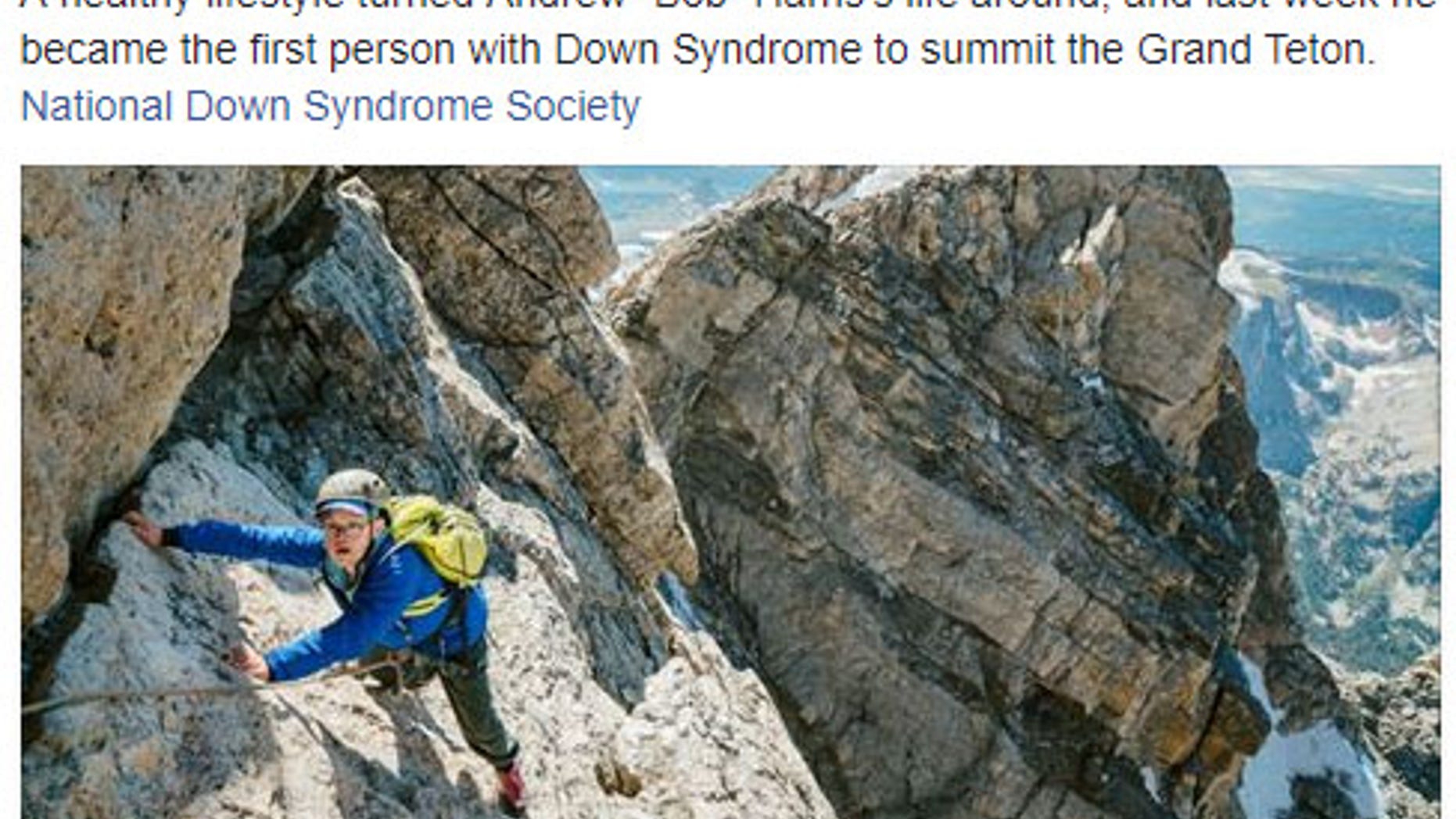 A Nevada man has become the first climber with Down syndrome to conquer the mighty Grand Teton. Andrew "Bob" Harris, 32, made history on Aug. 18 when he reached the summit, 13,776 feet above Jackson Hole, Wyo., at 5:15pm local time, Climbing reports.
"With Bob, limits are arbitrary," says his sister, Amy Harris, who organized the adventure with her husband, Max Hammer. Their choice of mountain hewed to her brother's preference for exposed slab, and there was certainly plenty of it.
A video teasing the 12-hour trek shows Harris, called "Ducky" by his family, making his way across nail-biting rock faces. As Outside notes, scaling the spiraling peak—"like a cardboard cutout of the biggest, most jagged peaks someone could imagine"—is tough work.
HIGH SCHOOL SENIOR WITH DOWN SYNDROME SCORES FIRST TOUCHDOWN
It begins with a steep 6.5-mile climb to gain 5,000 feet, and then the hard part starts. Roped together, the group "practiced team dynamics and movement together in a threesome," Hammer tells Teton Gravity Research.
With Hammer leading with the ropes, Harris, an accomplished runner, took cues from his sister. There were tense moments when loose rock slowed progress. Harris "would be the first to tell you he doesn't like that loose stuff," his brother-in-law says.
But Harris "feeds off the energy of others" and shared plenty of laughs with his sister. "When you hang out with Bob ... there is a constant level of irreverence and goofy joy," Amy Harris tells Climbing. The trio spent only a couple minutes at the top.
"Andrew was the happiest little guy I've ever seen," Hammer tells Teton Gravity. Next up for Harris? He'll "just keep rolling with life until something cool and challenging comes up," Hammer says.
(Walmart was sued after firing a worker with Down syndrome.)
This article originally appeared on Newser: Athlete With Down Syndrome Breaks Major Barrier