Arkansas man is injured when his e-cigarette explodes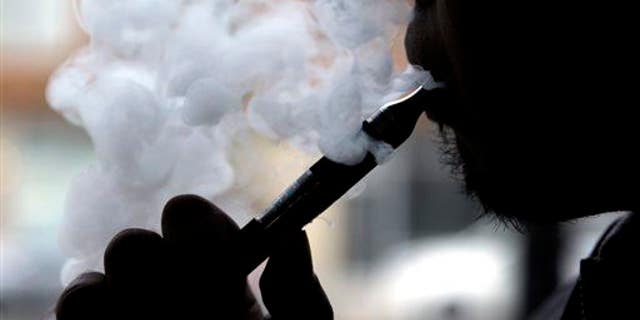 Josh Swartz bought an e-cigarette just two weeks ago, hoping to use it to quit smoking. Instead, on Friday, it exploded while he was smoking it, the Arkansas man tells KNWA.
"I put it to my mouth and as soon as I pressed the button on the bottom, the device exploded," he says. His wife, who was on her way to the garage to find her husband at the time, says she heard what sounded like gunfire and saw flames.
"That's when I looked back and I found my husband bent over here in the garage and gasping for air and he couldn't even speak to me," she says.
In addition to burns on his mouth, throat, and hand, Josh also ended up with severed lips and shattered teeth; they believe the e-cigarette's battery caused the explosion.
The tale is just the latest bit of bad publicity for the e-cigarette industry: A study published this week finds that adolescents who use e-cigarettes are 30% more likely than those who've never used the devices to report respiratory problems like coughing or phlegm, Reuters reports.
"E-cigarettes are certainly not harmless and serious health problems of long-term use will probably emerge with time," the study author says. But the idea of banning e-cigarette sales to teens is not as good as it may sound: Another recent study finds that when people under 18 are not allowed to purchase e-cigarettes, rates of traditional smoking among that age group actually go up, Medscape reports.
(Click to read about another man who was recently injured by an exploding e-cigarette.)
This article originally appeared on Newser: E-Cigarette Explodes as Guy Tries to Smoke It
More From Newser