Arkansas dental patients potentially exposed to infectious material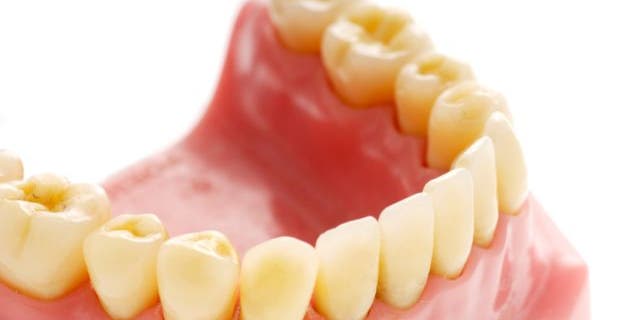 LITTLE ROCK, Ark. – Arkansas health officials on Tuesday recommended blood tests for about 100 young patients of a dentist who sedated them with drugs possibly contaminated with infectious material.
Screenings for dozens of patients of the now deceased Dr. William Jarrod Stewart will include tests for hepatitis B, hepatitis C, HIV and syphilis, state epidemiologist Dr. Dirk Haselow said.
"We have no reason to believe that anyone is at risk of a particular illness," Haselow said. "We are just notifying people because this situation is highly unusual and we don't know what we don't know."
Stewart, who had a history of substance abuse problems, surrendered his dentistry license in Louisiana before Arkansas officials granted him a license to practice dentistry here, according to records from the Arkansas State Board of Dental Examiners.
He died Feb. 29, 2012 at age 40. Haselow would not say how Stewart died except to say "he did not die of an infectious cause"
After Stewart's death, federal officials got involved to take the controlled substances under his license and determined that vials of medicine used in IV sedations appeared to have been tampered with, Haselow said.
"We don't know how or who potentially tampered with the vials," he said, but added that there was no reason to believe the drugs in question "were contaminated at the level of manufacture."
The transmission of infectious diseases in dental offices is extremely rare, with only three known cases, according to the Centers for Disease Control and Prevention. The recommendation for testing was made as a precaution, not because of any known spread of a disease.
The state Department of Health is reaching out to more than 80 patients who were treated by Stewart at several clinics between Nov. 20, 2011, and Feb. 20, 2012, though Haselow said the number of patients could change.
The clinics are Ocean Dental clinics in Fayetteville, Fort Smith, Hot Springs, Jonesboro and Little Rock; and Bevans Pediatric Dentistry in Little Rock. However, the Health Department said no patients treated at the Fort Smith clinic had been identified as being at risk.
Brent Gooden, a spokesman for Stillwater, Okla.-based Ocean Dental, said company officials have been cooperating with the Arkansas Department of Health since they were contacted last week. No one responded to a phone message left at the Bevans Pediatric Dentistry office on Tuesday.
Health officials said patients of other clinic doctors, or patients who did not receive intravenous sedation, are not believed to be at risk.
The call for testing in Arkansas comes after Oklahoma health officials urged 7,000 patients of a Tulsa oral surgeon to have their blood analyzed for signs of hepatitis B, hepatitis C and HIV. Officials said unsanitary conditions behind Dr. W. Scott Harrington's practice posed a threat to his clients.
Haselow said the incident in Arkansas was different than what the one in Oklahoma.
Records from the Arkansas State Board of Dental Examiners show that Stewart had faced drug-related problems in the past.
Stewart admitted in testimony that he was licensed to practice dentistry in Louisiana in 1998, but surrendered that license a year later "as a result of his having a substance abuse problem," according to an Arkansas State Board of Dental Examiners consent order from 2000. The Associated Press obtained that document and several others under the Freedom of Information Act.
Still, Stewart was granted a license to practice dentistry in Arkansas with strings attached, according to the records. He had to sign up for drug testing and refrain from using "schedule medication or alcohol or other mind-altering substances," according to the 2000 order.
But within months, Stewart tested positive for cocaine, according to another consent order from 2001.
"William Jarrod Stewart, D.D.S., has violated the Dental Practice Act, more specifically ... that is he has exhibited the addiction to narcotics or scheduled medication," the 2001 order says.
His license to practice dentistry in Arkansas was revoked, but officials stayed that revocation so long as he complied with another set of conditions including a fine and more drug monitoring, according to the 2001 consent order.
Minutes from a January 2010 meeting of the Arkansas State Board of Dental Examiners said Stewart's order ended on Feb. 18, 2010.
"The Board gave him words of encouragement and wished him well," according to the minutes from that meeting.