Answers to common questions about HIV, needles and drug use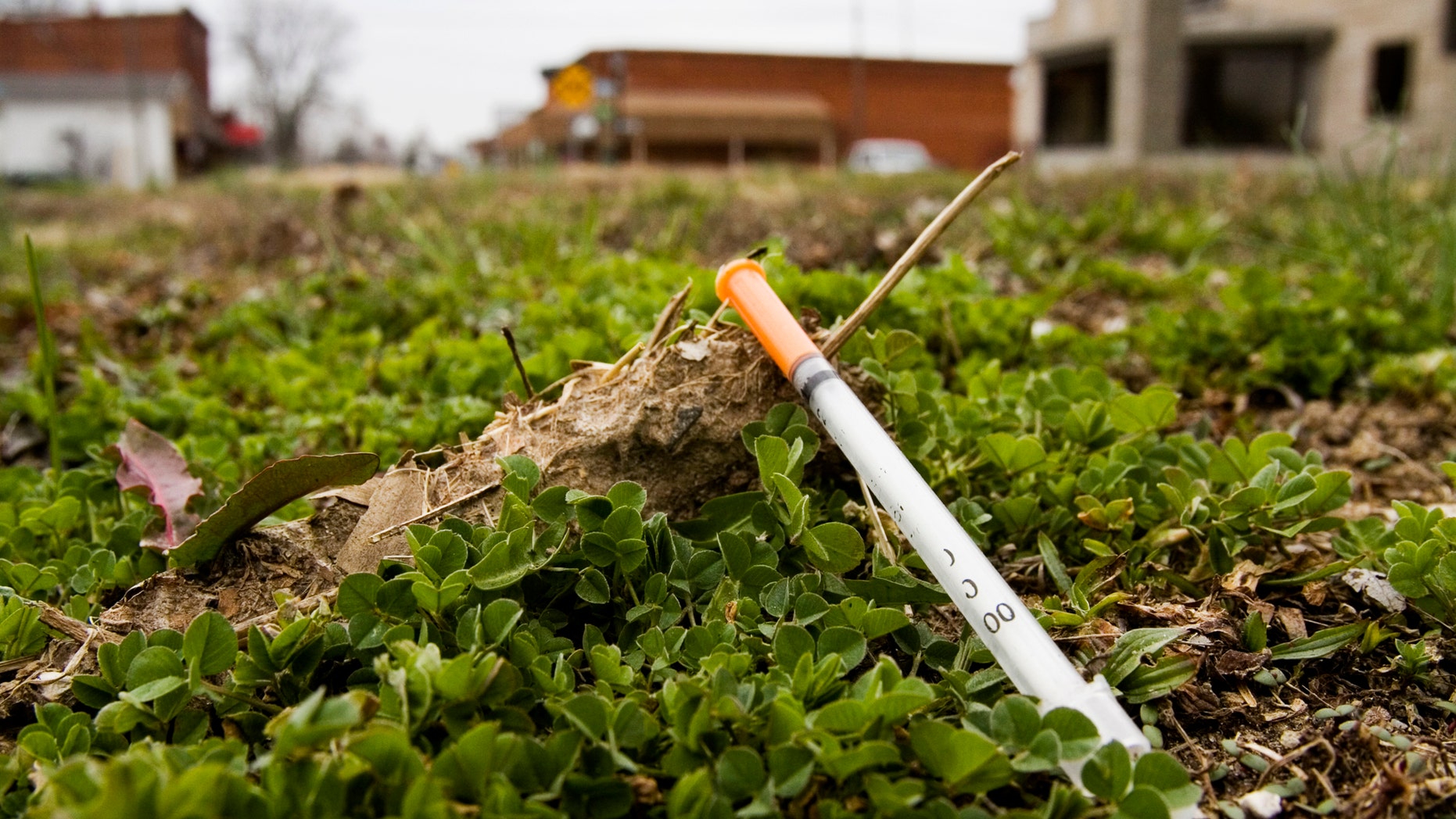 Indiana Gov. Mike Pence has authorized a short-term needle-exchange program and other steps to help contain the spread of HIV among intravenous drug users in one county.
WHAT ROLE DO DIRTY NEEDLES PLAY IN HIV?
HIV is a blood-borne infection, spread mostly through sex. Intravenous drug users, who sometimes share dirty syringes, account for 8 percent of new HIV infections and 16 percent of people currently living with HIV in the United States, according to the Centers for Disease Control and Prevention.
The good news is there's been progress in curbing infections, largely because of needle-exchange and drug-treatment programs. New HIV infections among drug users dropped from a peak of nearly 35,000 annually in the late 1980s to 3,900 in 2010, the CDC says.
---
WHAT'S THE LEGAL STATUS OF NEEDLE EXCHANGES?
Laws criminalizing possession and distribution of syringes have been removed or relaxed in 26 states and the District of Columbia, according to the public health law research program of the Robert Wood Johnson Foundation. Fifteen states and the District of Columbia explicitly authorize syringe exchange.
Congress does not allow for the use of CDC funds to pay for syringe-exchange programs. In 2011, a formal determination by the surgeon general permitted spending federal block grant money on syringe programs.
---
WHAT DOES THE RESEARCH SAY?
Multiple studies have found that needle-exchange programs reduce needle sharing and the risk of HIV transmission. Studies have also shown the programs promote drug addicts to get into treatment.
---
HOW RARE ARE THE INDIANA HIV INFECTIONS?
In the United States, the Indiana situation appears to be "the first documented outbreak of HIV among people who inject drugs in recent years," said Don Des Jarlais, director of research for the chemical dependency institute at Mount Sinai Beth Israel in New York.
Des Jarlais said he expects more outbreaks in rural and suburban areas where intravenous drug use is increasing and syringe-exchange programs do not exist.
The CDC was unable to provide an official estimate of similar outbreaks because local communities sometimes deal with them on their own without requesting help from the agency.