Actress Lorraine Bracco shares struggles with depression, dyslexia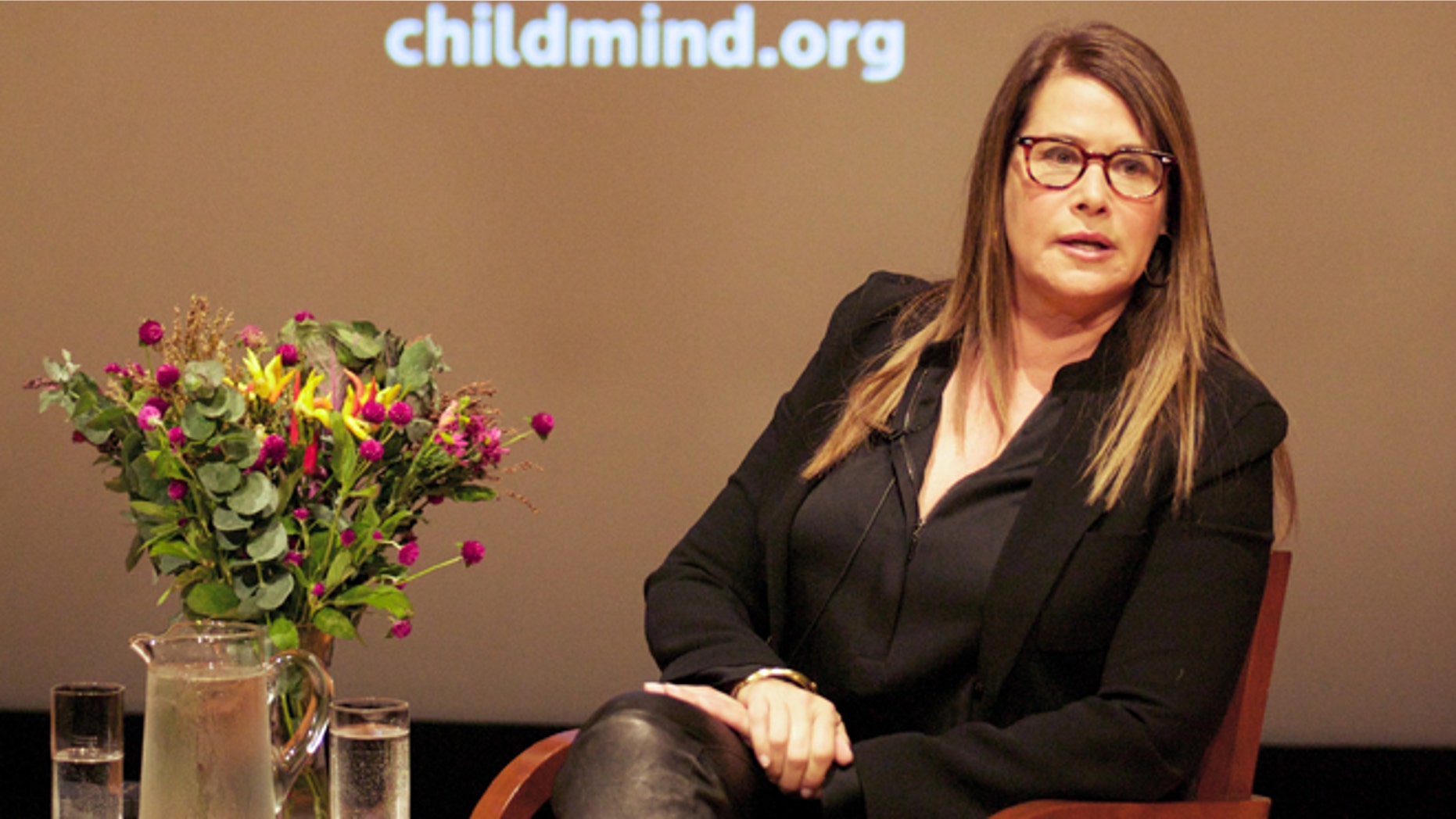 Award-winning actress Lorraine Bracco has teamed up with a foundation dedicated to transforming mental health care for children after enduring personal struggles of her own.
At the 12th annual Adam Jeffrey Katz Memorial Lecture, hosted Thursday by the Child Mind Institute, Bracco spoke openly about her battle with dyslexia and depression.
The actress is well known for her roles as a gangster's wife in the blockbuster "Goodfellas" and mobster Tony Soprano's psychiatrist, Dr. Melfi, in the hit show "The Sopranos." Bracco said her struggle with dyslexia started at an early age and still plagues her script-reading.
It wasn't until after landing the role of Dr. Melfi and the success that would follow the show that she realized something bigger was going on.
"I realized when I was on an upswing that I should be doing the happy dance, but I wasn't, and I said, 'Well something is really wrong; this is not right,'" Bracco told FoxNews.com.
She found the coincidence of landing the role as Melfi and seeking therapy "just ironic."
Bracco grew up in Brooklyn, New York, and later moved to Long Island. In school, she frequently struggled with spelling, reading and math. She said she was under the impression that while her siblings excelled in areas that she struggled in, she was "just stupid and dumb."
"Depression is a vortex – you don't have it, it has you,"
While talking with Child Mind Institute founder Dr. Harold S. Koplewicz, the 60-year-old mother of Stella Keitel and Margaux Guerard, recalled thinking she wasn't smart enough to go to college, let alone land acting jobs that would earn her award nominations.
"On a daily basis, especially if you have dyslexia, you are struggling, you are being told either by yourself or by others that you are not smart," Koplewicz told FoxNews.com.
Bracco channeled her energies into other areas, and tried out for the theater and chorus, despite not being able to sing.
"When you have a sense of humor, I think it makes you very bright," Bracco said. "I was never in a box, even as a kid," she said.
After ending a modeling career, enduring a divorce, a long custody battle and her child's illness, Bracco suffered a self-described bad decade and then an even worse year. At that point, she realized she needed to seek help.
"I honestly say it's the smartest thing I ever did in my whole life," she said of the therapy and prescribed medication.
"Depression is a vortex – you don't have it, it has you," she said.
The stigma that can accompany therapy is something that both Koplewicz and Bracco are working to erase.
"The most important thing is when someone like Lorraine speaks about it, it becomes real and it becomes common, and it's hopeful because it's treatable," Koplewicz told FoxNews.com. "If you're a kid you really feel alone, and the worst thing about psychiatric illness is it eats away at your self-esteem."
Bracco said that if she had met someone like Koplewicz early on in her life, she believes her possibilities could have been endless. But, she also credits her struggle with depression in helping to become more of "a thinker, somebody more sensitive to people's issues."
"I'm not afraid to talk about it. It made me stronger, it made me a better person," Bracco told FoxNews.com.
Bracco and Koplewicz spoke about a parents' willingness to cure a child of a physical sickness or ailment, but the hesitation of addressing a child's learning disability or mental well-being.
"We know that most kids who have dyslexia don't become Lorraine Bracco or Orlando Bloom," Koplewicz said.
"Identifying it early, getting evidence-based interventions to help kids read is not only good for our kids, it's good for our society," he said.