A woman with a blotchy skin disease finds the courage to go makeup-free after 30 years of 'wearing a mask'
A woman with a heart-shaped vitiligo patch on her face has decided to go without makeup after 30 years of "wearing a mask."
Denise Chamberlain was 10 when she first discovered a white spot on her finger, the first sign of the condition causing her skin to lose pigment. Over the years, vitiligo patches spread to her hands and appeared on areas including her scalp, gums, arms, feet and legs.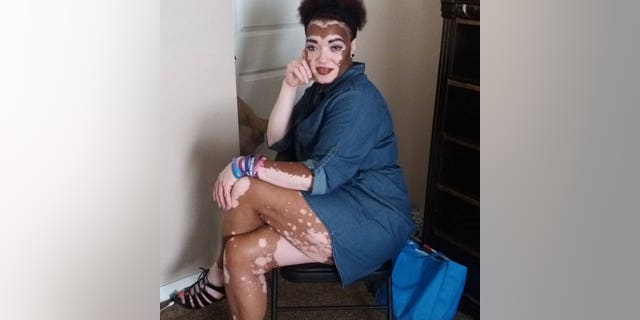 5-YEAR-OLD GIRL DEVELOPS BLOTCHY SKIN DISEASE ALL OVER HER BODY TRIGGERED BY MENINGITIS
Now the majority of her body is covered with white blotches.
Her face has the largest marking and it has the shape of a heart. The 42-year-old told SWNS, "As a child, I remember I was at our community pool complex and I got up on the diving board and the guy behind me was like, 'What is wrong with your feet?'"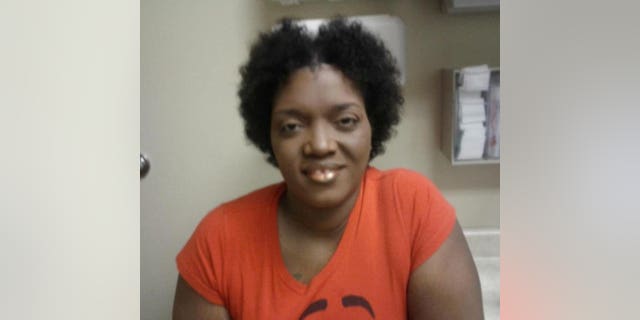 "I just dived off, it made me cry," Denise added. "From that point on ‒ from the age of 11 ‒ I didn't go swimming."
According to the Mayo Clinic, vitiligo occurs when pigment-producing cells (melanocytes) die or stop producing melanin — the pigment that gives your skin, hair and eyes color. There are some treatments that may restore color to the affected skin, but it does not prevent continued loss of skin color or a recurrence.
Between the ages of 10 and 40, Denise masked her face and hands with a "blanket" of foundation and concealer to hide her vitiligo.
"I wore it every single day and I learnt how to perfect it so people who looked at me wouldn't even know I had it on," she told SWNS. "I didn't want people to ask me questions and I didn't want the stares."
PROMISING TREATMENT FOR VITILIGO SKIN CONDITION
At one point, the Indiana woman was so fearful of leaving the house without her makeup she became depressed, even considering suicide, because she hated her looks.
"It made me into a person who didn't want to be noticed. That mask was everything for me," she said.
It all changed one day while attending a support group for vitiligo patients. "In our support group a little girl was having issues and it was really affecting her," Denise explained. She said she was inspired to take action.
"I went and washed my makeup off. I was already at the door knocking because I wanted to come out, but that girl pushed me out of the door."
Ever since then, she has gone makeup-free.