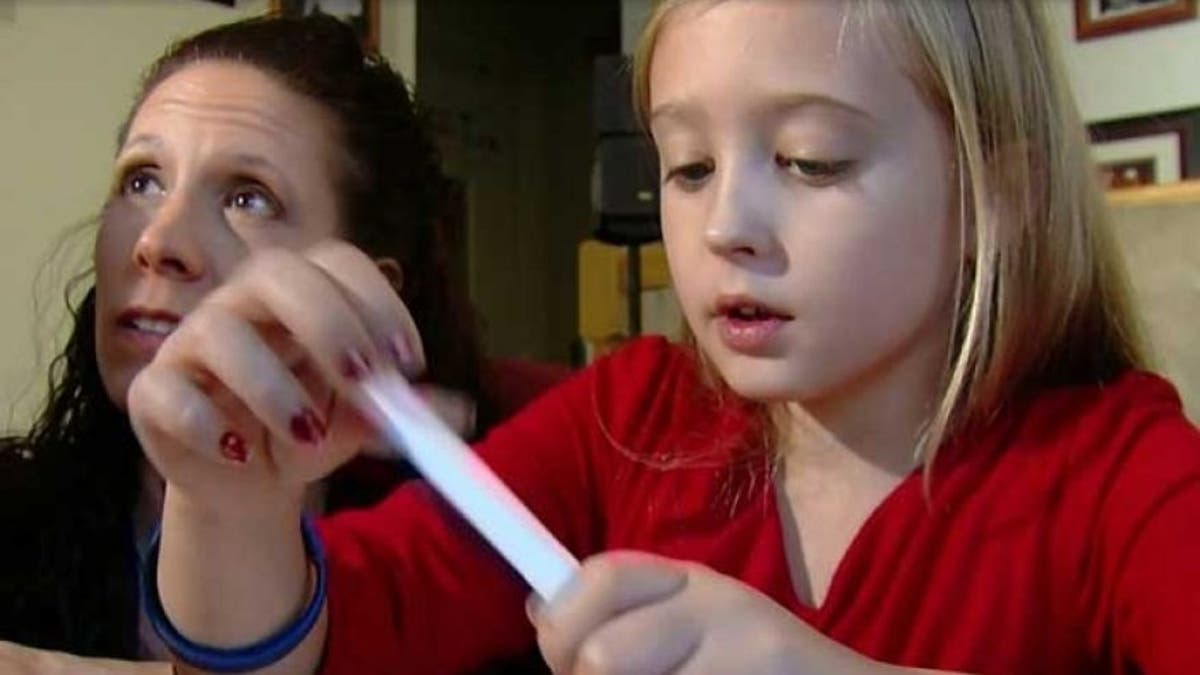 After being diagnosed with a rare form of breast cancer in November, an 8-year-old Utah girl underwent a mastectomy on Monday.
According to her doctors, Chrissy Turner, of Centerville, Utah, is the youngest known person to be diagnosed with secretory carcinoma, a subtype of breast cancer that occurs in only one in 1 million people. Her parents, Troy and Annette Turner, are both cancer survivors.
"She's forever changed. She is still Chrissy, but she is going to be different," Annette told Fox13.
Chrissy's surgery took place at Primary Children's Hospital, and the cancer was isolated to the lymph nodes, according to Fox13.
"Chrissy was really resilient she came out of the anesthesia really well," Annette told Fox13.
Annette said her daughter's recovery is as much about the mental as the physical.
"How is it going to affect her emotionally, growing up, things like that, you worry about that as a parent," she said. "You just want your child to have a normal life."
Chrissy's parents expect her to remain in the hospital for a few more days before returning home.