8 ways to use Greek yogurt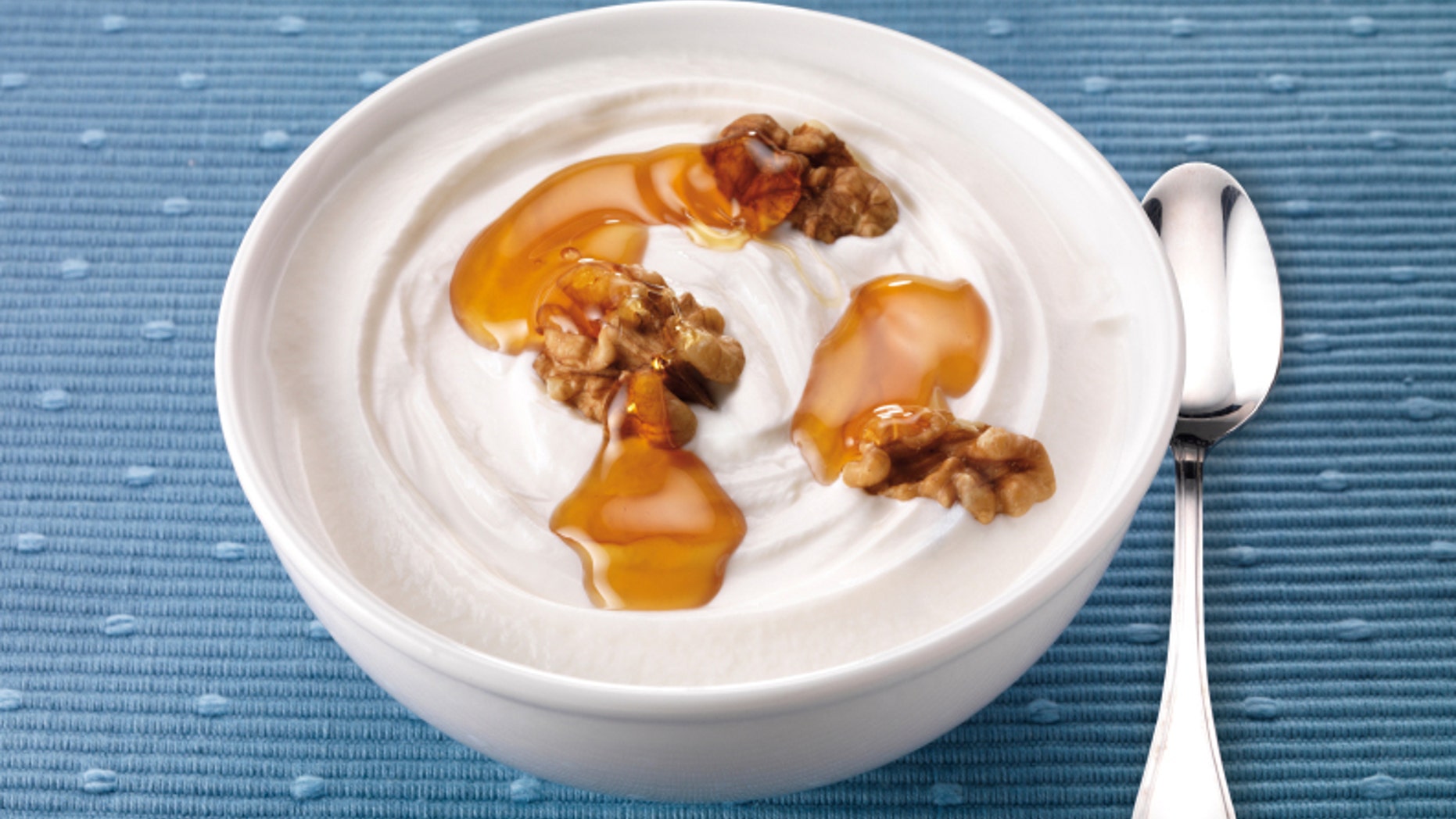 Chances are, you've seen Greek yogurt everywhere lately. If you aren't already addicted to super-popular brands like Chobani or Fage, you probably know someone who is (not to mention Yoplait, Stonyfield and Dannon, all of which now make their own versions of the trendy dairy product). Ben & Jerry's recently introduced new flavors of their Greek Frozen Yogurt, as did Pinkberry. Even Starbucks has jumped on board, announcing last week that they'll be partnering with Danone to sell Greek yogurt in 2014.
And if that doesn't convince you that Greek yogurt is taking over the world, there's also the USDA's new Greek yogurt pilot program in schools across the U.S. When it comes to yogurt, America is clearly going Greek.
Related: Get the Best Free Samples Every Day
Looking for more ways to get your Greek yogurt fix? In addition to being delicious by itself, Greek yogurt is a great cooking substitute. It's creamy and decadent, but when it replaces ingredients like butter or oil, can help cut calories from a dish. Here are eight ways to use Greek yogurt that you may not have considered.
1. In frosting: Stir Greek yogurt into cream cheese-based frostings for a healthier spread that's still creamy and luscious. Get started with this frosting recipe from our low-calorie Red Velvet Cake.
2. In cheesecake: Like frosting, replacing cream cheese with Greek yogurt in certain cheesecake recipes can make a healthier dessert that doesn't skimp on flavor. Try this No-Bake Greek Yogurt Cheesecake recipe from FoodDoodles.com.
Related: Easy, Low-Calorie Snack Swaps 
3. In baked goods like muffins and breads: Experiment by making Yogurt Streusel Muffins (bonus: they're only 36 cents per serving) or one of our readers' favorites, Lemon-Yogurt Snack Cake. 
4. In chicken salad or tuna salad: It's a well-known trick, but it works. Replacing mayonnaise with Greek yogurt in tuna and chicken salad is a subtle way to cut calories (and if you transition gradually, you won't taste the difference). We're partial to Chicken Salad with Mango and Apple, which uses Greek yogurt instead of mayo and is packed with flavor.
Related: Delicious Chocolate Desserts You Have to Try!
5. In pasta sauces: Greek yogurt is the perfect consistency for making heavier pasta sauces. Try the mayonnaise-yogurt dressing in our Picnic-Perfect Tuna and Macaroni Salad recipe, or the simple but delicious pesto in Pasta with Yogurt Pesto.
6. In smoothies: This Carrot-Apple Smoothie recipe couldn't be easier to make and is super healthy for you. Whip it up with just three ingredients: carrot juice, apple sauce and Greek yogurt.
Related: 16 Genius Uses for Petroleum Jelly
7. In pancakes: Add yogurt to your pancake batter for a healthier, protein-packed breakfast. Get started with our Multigrain Pancakes Recipe (less than 300 calories per serving).
8. In snack foods… everywhere