8 crazy celebrity diet tricks revealed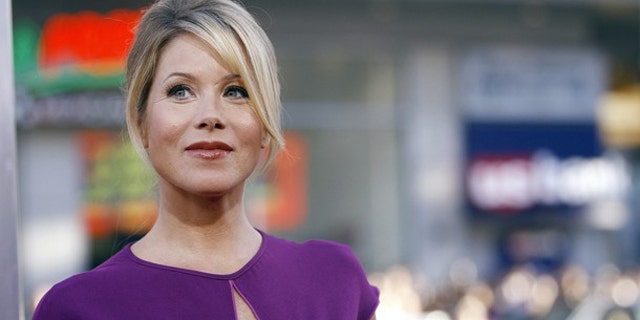 "What's the craziest diet trick you ever tried?"
We posed that question to eight of our favorite celebrities, and their answers didn't disappoint. (Ace bandages?)
Not that any of these should be tried at home—but you knew that!
Laura Prepon - actress in the film The Kitchen
"I've always done crazy crash diets. I've ruined my metabolism that way. I did the hCG diet—[you're injected with] a hormone that's extracted from the urine of pregnant women!"

Christina Applegate - star of the NBC show Up All Night
"I went on that lemonade-cayenne thing for about 24 hours. By the middle of the next day, I was like, 'If I don't have coffee, someone's gonna die!'"

Holly Robinson Peete - actress on CBS show Mike & Molly
"A mushroom diet where I had to eat different types—porcini, shiitake... I lasted a day or two and that was it!"
_____________________________________________
More From Health.com:
25 Shocking Celebrity Weight Changes
Diet Tricks the Pros Tell Their Friends
Surprising Celebrity BMIs
_______________________________________________
Kristin Bauer van Straten - co-star of the HBO series True Blood
"Years ago, my nutritionist was trying out this thing where we were wrapped in Ace bandages soaked in some sort of detox-to-make-you-thinner thing, and then put in ponchos. But we had to keep moving, so we walked in a circle while this boom box was playing. I've never laughed so hard in my life!"
Selita Ebanks - supermodel
"I did a three-day cleanse, but lasted for only a day and a half! You have to drink a lot of almond milk, [puréed] kale, and other weird stuff, which was not tasty!"
Petra Nemcova - supermodel
"There was the diet where I ate just carrots, tomatoes, and seafood. It turned my palms yellow because of the vitamin A! People looked at me like, 'Are you sick? Do you have hepatitis?!'"
Kelly Osbourne - co-host of the E! series Fashion Police
"When you're on a diet and you can't have carbs, what you crave is the texture of bread or the crispiness of a potato chip. What really helps with that is pickles. It stopped me from eating more!"
Malin Akerman - actress in the film Stolen
"I tried a juice diet and quit after half a day. I was so cranky!"

This article originally appeared on Health.com.