5 protein-packed breakfast ideas in 10 minutes or less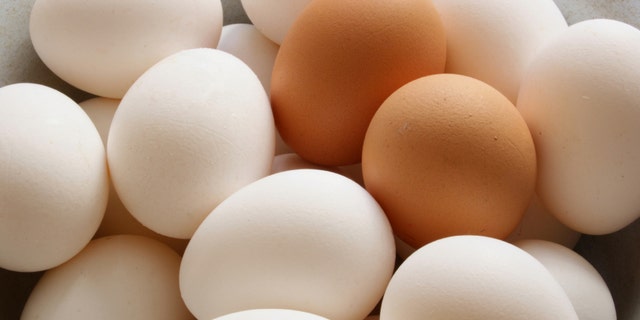 While the saying goes "breakfast is the most important meal of the day," how much protein your morning meal includes is likely to heighten or hold your hunger throughout the day. Studies show that eating a protein-packed breakfast reduces hunger-stimulating hormones compared to a high-carb breakfast. Start your day with one of these protein-packed breakfast ideas. Each breakfast packs in at least 20 grams of protein and has 400 calories or less to keep you satisfied and energized all morning long.
Sunrise smoothie
For an easy to prepare breakfast option you can consume on the go, consider trying a naturally protein-rich breakfast smoothie. Combine 1 cup of low-fat dairy milk, 1/2 cup plain Greek yogurt, and 1 cup mixed frozen berries (or fruit of your choice). Add ice as needed until desired consistency is reached. This simple smoothie is an excellent source of protein and fiber to keep you full until lunchtime. Calories: 250; Protein: 21 grams.
Cheesy egg sandwich
Eggs are a quick-cooking and affordable protein option that makes a hot breakfast possible in less than 10 minutes. Adding just one ounce of California original Monterey Jack will add 7 grams of protein. To make, cook 1 large egg in a skillet until desired doneness while toasting a whole-wheat English muffin. Once the egg is cooked through, place your cheese slice over the egg until it's just soft and melty. Use a spatula to move the egg and cheese onto your toasted muffin and enjoy. For some extra healthy fats, consider adding a quarter of an avocado sliced on top. Calories (including avocado): 390; Protein 20 grams.
Cottage cheese and tomato bagel
If you like your breakfast on the savory side, a bagel with cottage cheese and tomato is a fast way to get some protein on your plate. Use one mini bagel or make open-faced with a half of a traditional bagel as your base -- choosing whole grain will add extra protein and fiber. Toast the bagel and top with 1/2 cup of low-fat cottage cheese and tomato slices. For a less messy bite-size option, choose halved cherry tomatoes to top on your bagel. Season with some cracked black pepper to taste. Calories: 220; Protein 20 grams.
Overnight oats with almonds and honey
Save time in the morning by doing your "cooking" in the evening. Combine 1/2 cup of regular oats, 1/2 cup of plain Greek yogurt and 1/2 cup of low-fat dairy milk in a container with a lid and soak overnight. If you like, add 1/2 cup fruit (such as strawberries, blueberries, or chopped peach). When you are ready to eat, top with 2 tablespoons of chopped almonds, a drizzle of honey and dust with cinnamon. This breakfast is an excellent source of protein to get your day started on the right foot. Calories: 380; Protein 25 grams.
High-protein muffins
While most store bought and bakery muffins are nothing short of a giant cupcake, baking your own high-protein muffins to grab and go in the morning can be a time saving way to keep you properly fueled until lunch. Muffin recipes that include ingredients like nuts, seeds, whole grains, protein powder or beans will increase the protein power of the muffins. To up the protein factor even further, top your muffin with a tablespoon of all-natural peanut butter (for 4 extra grams of protein). Calories and Protein: varies depending on recipe.
Relationship Disclosure: Patricia Bannan works with Real California Milk to help people make healthy food choices.