40-Cigarette-a-Day Toddler Kicks Smoking Habit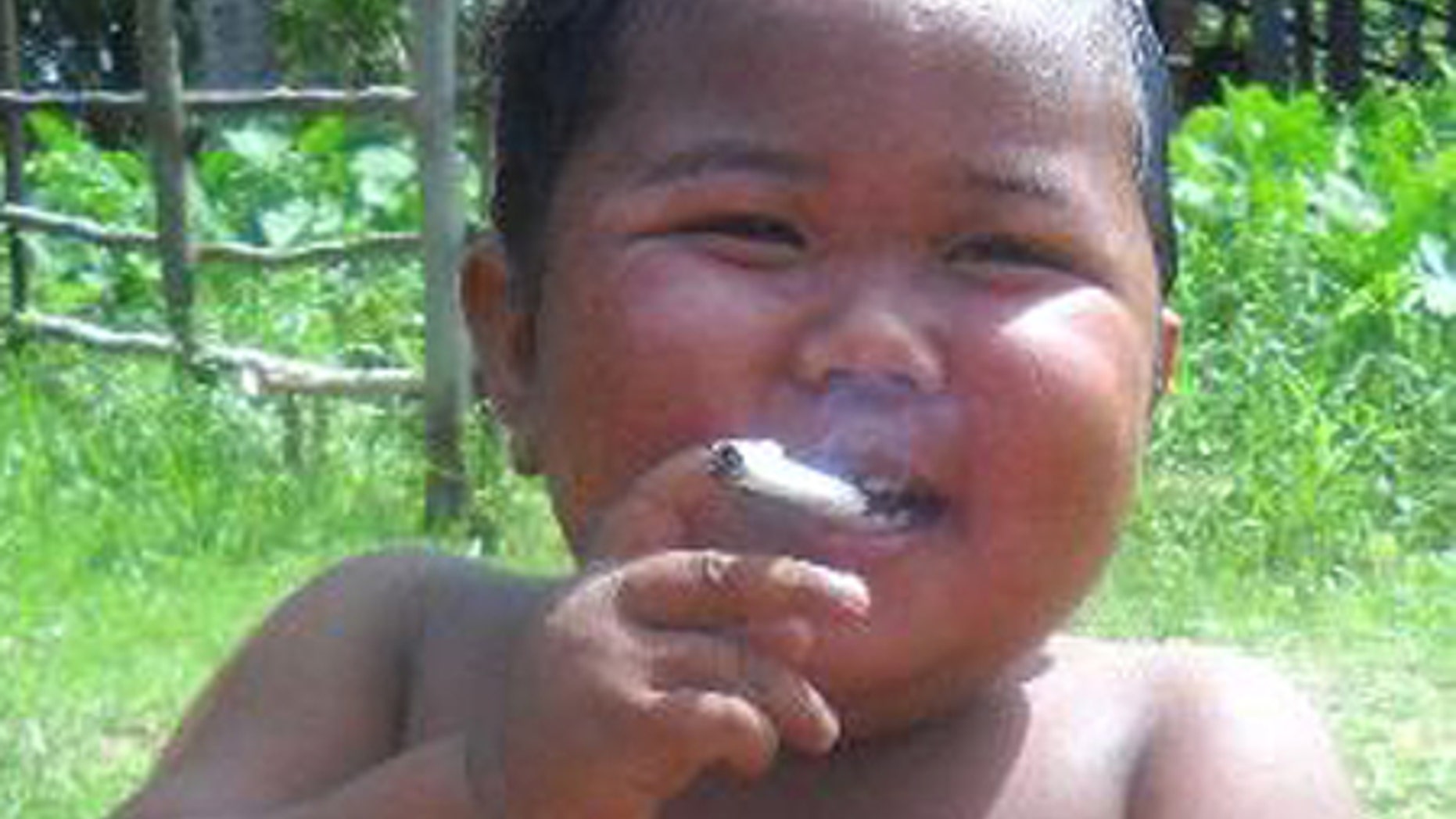 A 2-year-old Indonesian boy who used to smoke approximately two packs of cigarettes a day has finally kicked the habit after receiving intensive therapy, Agence France-Presse reported.
Ardi Rizal, who is from the island of Sumatra, was seen inhaling cigarettes on an Internet video in May â?? shocking viewers everywhere. His father was the one who supplied him with cigarettes, thus starting the addiction.
"He has quit smoking and the most important thing is he doesnâ??t ask for cigarettes anymore," said Arist Merdeka Sirait, national commission for child protection secretary-general.
In July, Ardi and his mother went to Jakarta, the countryâ??s capital, for treatment.
"He received psychosocial therapy for one month, during which therapists kept him busy with activities and encouraged him to play with kids of the same age," Sirait said. "We diverted his addiction from cigarettes to playing."
The Indonesian government has given money to Ardiâ??s family in exchange for Ardi quitting his habit.