3 tips to extend your lifespan from the world's oldest yoga teacher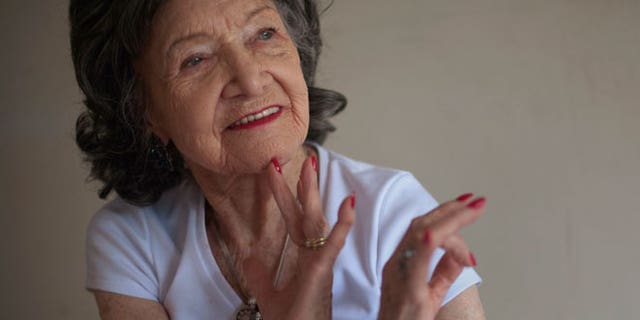 At 97, Westchester-based yogi Tao Porchon-Lynch is the oldest yoga teacher, according to Guinness World Records.
Two weeks ago, the nonagenarian released her memoir "Dancing Light: The Spiritual Side of Being Through the Eyes of a Modern Yoga Master," which chronicles her incredible life as a model, actress, ballroom dancer and yogi.
Here, she spills some of her secrets to longevity:
1. Drink wine if you want it. Porchon-Lynch has been a wine judge for the American Wine Society for almost 40 years, and still likes to sip malbec and shiraz. But she has one rule: "I don't drink alone."
2. Pay attention to your food portions. Most days, Porchon-Lynch rises at 5 a.m., then eats half a grapefruit and drinks fruit juice. The vegetarian will share a small pizza for lunch if she is hungry, but says overeating is a big issue in this country.
"Most people overeat and put too much food on their plate," she says. "Pause a moment to think about how many people are without food, and you won't eat so much."
3. Longevity is all about attitude. "I've been active all my life," says Porchon-Lynch, who took up ballroom dancing at 87 and, in June, performed the mambo on "America's Got Talent." "I spend no time thinking what I can't do. 'There is nothing you cannot do' is my trademark. When you wake up in the morning, know that it's going to be the best day of your life."