19-year-old born with body covered in birthmarks is 'proud to be different'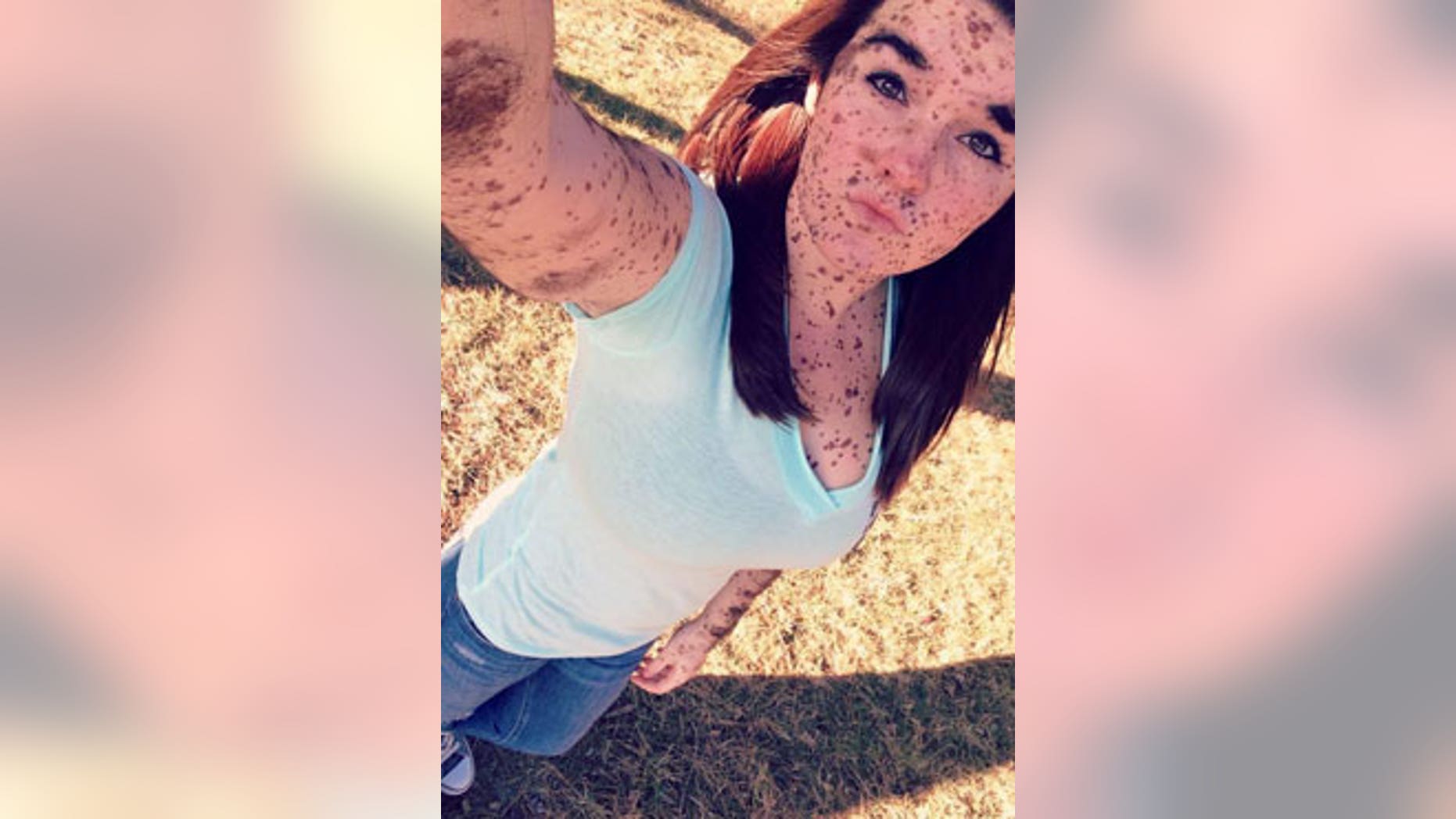 A woman from North Carolina who was born with a rare condition that has caused birthmarks to cover 70 percent of her body says she is proud to be different even after enduring years of bullying and staring from her peers.
The Mirror reported that 19-year-old Ciera Swaringen, of Richfield, North Carolina—  northeast of Charlotte— was born with giant congenital melanocytic nevus. According to the National Institutes of Health (NIH), the condition is usually marked by abnormally dark, noncancerous skin patches made of melanocytes, or pigment-producing cells. It occurs in an estimated 1 in 20,000 newborns worldwide, and affected individuals often cope with emotional and behavior problems due to the anxiety and stress that the nevus may have on their appearance.
The condition has led to moles stretching from Swaringen's head to her toes, and her largest mark goes from her lower thighs to her navel.
But Swaringen told The Mirror that despite the jeers from her classmates— some who have called her a "spotty dog" or tell her she looks "dirty"— she has maintained body confidence.
"Over time, I've learnt to brush off negative comments and remember that most people stare and say cruel things because they're not used to seeing someone with my condition," Swaringen, who recently graduated from high school, told The Mirror.
Swaringen said her birthmarks are still multiplying and will continue to do so throughout her life, and that she has to be especially careful in the sun as she is at a greater risk of skin cancer.
The young woman said she has remained optimistic due to her community of Richfield, which has a population of about 600, according to the 2010 census, the most recent data available, as well as because of the support she has received from her family.
"I remember when I started school my mom told me that my birthmarks were angel kisses— and that really stuck with me," she told the news website, "and my dad is the first person to stand up to defend me if anyone says anything horrible to me."
Swaringen said as she ages, she hopes to leave those insecurities of high school behind. Today, she's "proud to be different."
"At the end of the day, we all have something about us that's unusual, whether it's on the inside or the outside," she said. "Everyone is born to look different, and [we] should all feel beautiful in our own skin."