10-year-old hospitalized after eating pot-laced candy found in dad's car, police say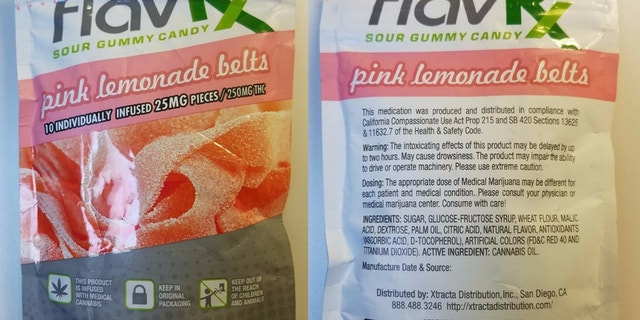 A New York boy was sent to the hospital after eating marijuana-laced candy that was left in his father's car on Sunday, police said.
The 10-year-old was alone in the car in Ramapo, New York, when he ate at least one sour gummy candy that was infused with medical cannabis, according to Ramapo Police Department. The candy contained 250 mg of THC (Tetrahydrocannabinol), the chemical compound in marijuana that causes psychoactive effects.
OPIOID ADDICTION CRISIS SPURS BRUTAL CANDOR IN OBITUARIES
The boy was rushed to the emergency room about 5:30 p.m. for a reported overdose. He was treated for THC effects on his body and released later that night.
The boy's father, identified as Ephraim Zagelbaum, 37, was arrested and charged with endangering the welfare of a child. Police said Zagelbaum allowed the child to sit in the car alone with the package of "candy."
Ramapo police warned people about leaving any type of drug, prescribed or not, within a child's reach.
"Please keep you medicine out of the hands of children and teens. Know what you have and where it is ALWAYS!" Ramapo police wrote in a Facebook post.