Swinger campsite unzips doors in France, offers 'naughty' games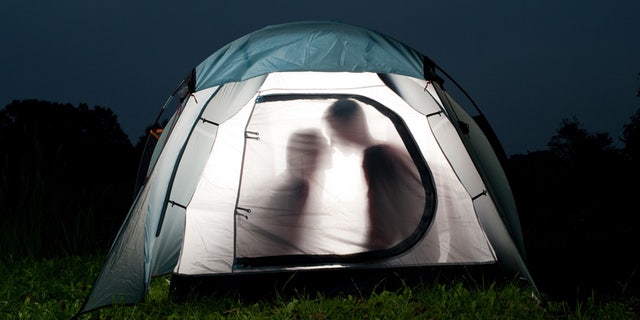 Adventurous swingers now have a new hot spot in the South of France.
Nestled in the Dordogne countryside, Le Diamant Noir campsite has opened its doors to swinging couples and curious singles in a bid to make raunchy vacations more affordable to the masses.
Established by Bruno Mazaferro and his wife Sandra, the site is jam-packed full of erotic activities, with overnight stays starting at just 25 euro, or around $27.
THE 1 THING AMERICANS REALLY WANT FROM A CAMPING TRIP, ACCORDING TO NEW STUDY
Some of the main attractions of the new campsite include "muscle awareness water aerobics," underwear-optional parties and a host of "naughty" games.
The bar also hosts themed soirées including "Eyes Wide Shut" — presumably based on Stanley Kubrick's 1999 film "Eyes Wide Shut" starring Tom Cruise and Nicole Kidman — and "Leather and Latex."
Not only limited to couples, curious singles are permitted to enter for a price, with single women charged 12 euro, or about $13, and men asked to fork out 45 euro, or about $49.
As far as rules go, visitors must "respect each other," be at least 21 years old to enter, and all campers must wear a colored wristband to identify their relationship status.
Visitors can bring their own tents or rent one of the many mobile homes available on the site.
Facilities include swimming pools, sauna, hot tubs and even designated "cuddle corners" so that campers can get up-close and personal.
FOLLOW US ON FACEBOOK FOR MORE FOX LIFESTYLE NEWS
For those wishing to take a break from the debauchery, the site also has basketball and volleyball courts, and offers mountain bike rentals to keep you entertained.
According to Mazaferro, business is "pumping," having been fully booked over the Easter weekend.
The majority of clients so far have been French nationals mixed with several groups from neighboring European countries.