Photographer captures whale shark swimming beneath sleepy fisherman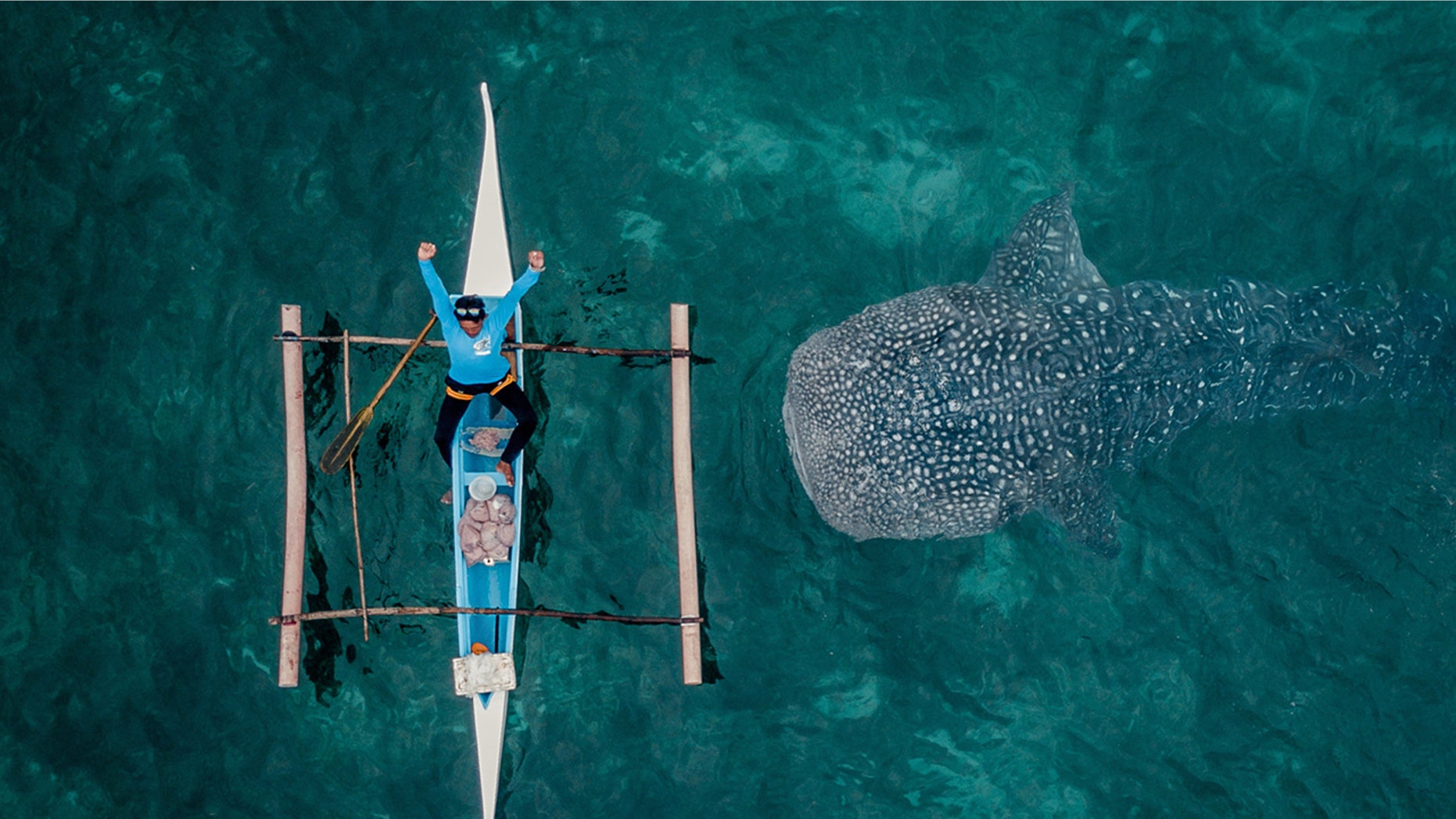 This is the jaw-dropping moment in which a sleepy fisherman has a stretch and a yawn — oblivious to the giant whale shark swimming next to his canoe.
Photographer Dimitar Karanikolov captured it with a drone in the Philippines while he stood 300 yards away.
Karanikolov, 42, said he took around 200 shots from different angles over the course of 15 minutes in order to capture this particular snap.
FLORIDA FISHERMEN CATCH 800-POUND MARLIN, REEL IN $450G TOURNAMENT PRIZE
The most striking image was taken around 7 a.m., when Karanikolov claims the water is most temperate for the whale sharks.
"Whale sharks are attracted every morning in the area," Karanikolov, who is originally from Bulgaria, said. "The whale sharks swim in the area between 7 a.m. and 11 a.m."
Karanikolov further clarified that the specimen he photographed was whale shark baby, as "the adults are much bigger and grow up to 12 meters [39 feet]."
"They are a type of slow-moving shark that feeds on plankton and shrimp," he said. "This is the largest type of fish in the world and they are not dangerous for people."
ROYAL CARIBBEAN CRUISE SHIP WILL HAVE BATHROOM SUSPENDED OVER THE OCEAN
The photographs were taken in Oslob on the Cebu island, where Karanikolov was operating the drone 100 feet above water from the nearby coast.
"I was probably standing around 200-300 yards away from the whale sharks on land. I had a permission to fly for 15 minutes only above the whale shark area."
Karanikolov has been a photographer for around 10 years and specializes mostly in travel and aerial shots.
FOLLOW US ON FACEBOOK FOR MORE FOX LIFESTYLE NEWS
"Photography is more of a hobby for me and this is not my main profession," said Karanikolov, also an architect computer visualization expert.
"I started taking pictures as part of my job but then I found my passion and started taking more photographs. I travel across the world taking pictures including — Mongolia and Botswana."
"I love photography," he added.